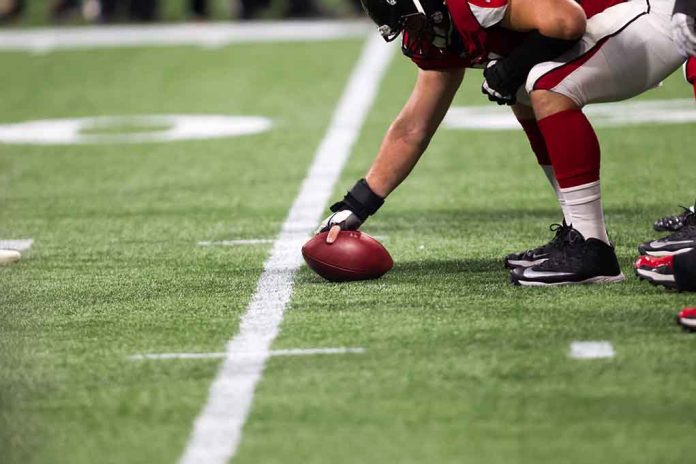 Famous DC District Attorney Sues Washington Commanders
(WatchDogReport.org) – In 1937, the National Football League (NFL) team in Boston became the Washington, DC, Redskins, and after years of fighting, it changed the name to the Commanders. Now, controversies have the team on the receiving end of another lawsuit. Attorney General (AG) for the District of Columbia, Karl Racine, filed a civil suit against the team, owner Daniel Snyder, the NFL, and league Commissioner Roger Goodell.
The office of D.C. Attorney General Karl Racine (D) has accused the Commanders, Snyder, the NFL and Commissioner Roger Goodell of colluding to mislead D.C. residents in order to maintain a strong fan base and increase profits.https://t.co/pb9Vlm154d

— The Washington Post (@washingtonpost) November 10, 2022
Racine is making the claim they allegedly colluded together and agreed to lie about their knowledge involving the team's "toxic work environment" and sexual harassment of female employees, including the cheerleading squad. In doing so, the AG says the Washington Commanders have violated the district's Consumer Protection Procedures Act. According to the complaint, it's alleged that the defendants intentionally downplayed the serious extent of this type of behavior, and their actions were "calculated to mislead consumers so they would continue to support the Team financially."
A reporter for ESPN published a response from a spokesperson for the Commanders slamming Racine for ignoring violence in the nation's capital, including the shooting of their rookie running back Brian Robinson. They accused the AG of being "more interested in making splashy headlines, based on offbeat legal theories."
From a Commanders spokesperson regarding the DC AG press conference Tomorrow: pic.twitter.com/TIMVfbUYtp

— John Keim (@john_keim) November 9, 2022
According to an article in the Washington Times, several legal experts agree that the lawsuit seems to be on shaky ground. They say the argument that the team and Snyder intentionally defrauded the citizens of Washington, DC, for profit based on internal actions of upper management, no matter how despicable, seems to go against recent court rulings.
Copyright 2022, WatchDogReport.org