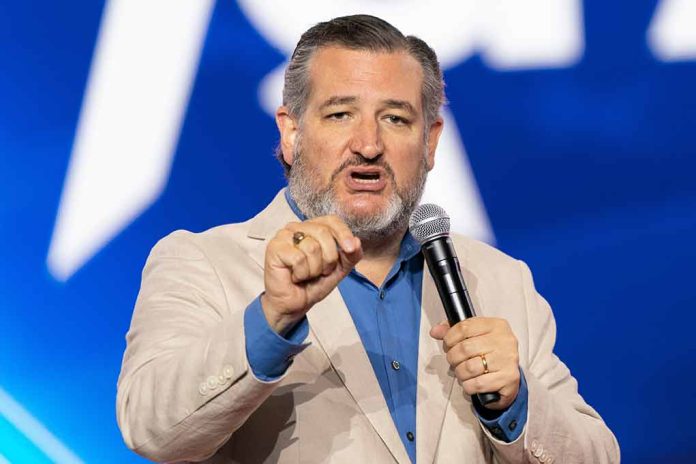 (WatchDogReport.org) – Republican Texas Senator Ted Cruz blasted the Biden administration over the way it reacted to the discovery of cocaine inside the White House. During a July 6 episode of his podcast, the GOP leader explained who he thinks is the person that was using this drug in the executive mansion.
In the first five minutes of his "Verdict with Ted Cruz" episode, the senator said his first guess was that the person in question wasn't President Joe Biden's son Hunter. Cruz explained that even with no evidence, it was "difficult" for him to believe that Hunter Biden went to the "West Wing" and suddenly used cocaine. He explained "everyone knows" that the president's son has a "drug problem" and used cocaine in the past, but claimed this doesn't prove it was him.
Instead, the GOP leader said he believes the person who did it is "in all likelihood" a member of the Biden administration. He said he suspects it's a "senior Biden official," which he noted makes the "cover-up" even worse. Cruz explained that the West Wing is filled with numerous security cameras and Secret Service members, which is why it makes no sense that no one knows who it was. The Senator added that the fact the Biden administration had been unable to determine who left a "bag of cocaine" inside the White House is "insane."
On July 5, the US Secret Service confirmed that the bag of "powder" initially found in the West Wing was cocaine. This situation occurred two days after Hunter left Washington for a family party. This prompted some social media users and even some journalists to speculate the drug belonged to him.
Over the last few days, there have been conflicting reports about the exact place where this bag was discovered. While it was initially reported that the cocaine was found in the West Wing lobby, NBC said it was found in a cubby near the West Executive entrance.
Copyright 2023, WatchDogReport.org