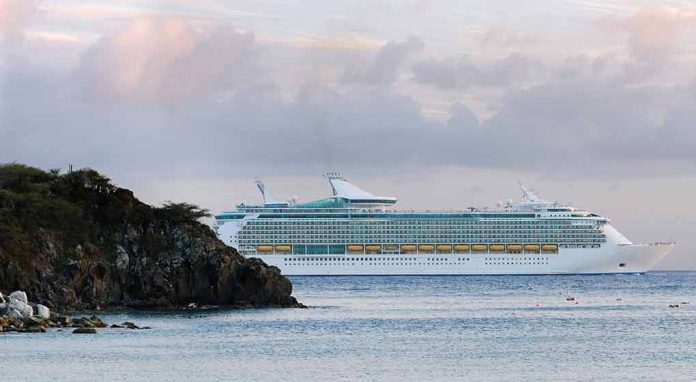 (WatchDogReport.org) – Passengers of the cruise ship Ambition witnessed a local whale hunting event while docked in Torshavn in the Faroe Islands. Many passengers were shocked by the gruesome sight of the slaughter of 78 pilot whales (which are actually a form of dolphin). Ambassador Cruise Lines issued an apology stating they were unaware the docking of The Ambition would coincide with the "outdated practice" and were "disappointed" that passengers were exposed to the event.
Torshavn, located in the North Atlantic, is a self-governed region of Denmark. The locals have sustained themselves by eating and utilizing whale meat and blubber for roughly 1200 years and have no plans to discontinue the practice. The government now requires hunters to obtain a license to hunt pilot whales, and regulations require as little suffering as possible befall the animals as they are hunted.
During the hunt, called a Grindagrap, the whales are herded into port, where they are hauled out of the water and killed. The meat and blubber are distributed to the local communities for free, not sold commercially. The Torshavn government explains the whale hunt is the core of their sustainability and part of their culture.
Ambassador Cruise Lines assured the passengers of the Ambition that they do not condone the slaughter of whales or dolphins and are actively partnering with ORCA. This charity studies and protects pilot whales, dolphins, and other species and advocates to have the practice of hunting stopped.
Christian Verhouing, CEO of Ambassador Cruise Lones, encouraged passengers to boycott all whale or dolphin meat and to become active in their fight to protect the whales after apologizing to all those aboard the Ambition who witnessed the bloody scene.
Sally Hamilton, CEO of ORCA, said she believes the hunt was being flaunted and that the local government would need to decide if the marine life in the area is "more attractive" to tourists alive or when "being killed."
Copyright 2023, WatchDogReport.org