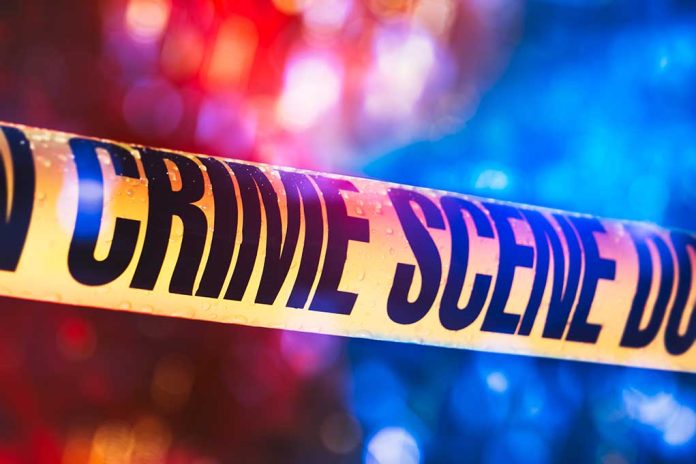 EXPLOSION Report — Crime Scene Rigged With a BOMB!
(WatchDogReport.org) – Mexican cartels have been battling law enforcement officials for years to protect their massive illicit earnings. However, it's gotten so bad recently that criminal gangs started hunting down police officers at their homes. In a stunning display of lawlessness, a group of outlaws reportedly rigged a crime scene with a bomb.
On Tuesday, August 2, Infobae published a report detailing an alleged cartel-led effort to strike back at police officials in Central Mexico in late July. Guanajuato Attorney General Carlos Zamarripa told the news organization that a group of cartel gunmen booby-trapped a dismembered body at a local Irapuato home.
Cartel gunmen rigged an explosive device at a crime scene where they left a dismembered body in Central Mexico. Officials claim the ensuing explosion injured three officers was an intentional attack on state police late last week. https://t.co/Plb3Qehqaj

— Breitbart News (@BreitbartNews) August 2, 2022
When state police investigators and Guanajuato AG office investigators arrived on the scene, the improvised explosive device detonated, injuring three officers. AG Zamarripa said the criminals specifically targeted the AG detectives. He confirmed he directed law enforcement officials to take additional precautions when working crime scenes.
An unnamed criminal group started posting messages on social media platforms taking credit for the incident. According to Infobae, unconfirmed reports point to the Cártel Jalisco Nueva Generación (Jalisco New Generation Cartel), a semi-militarized narco terrorist organization formerly known as Los Mata Zetas (the Killer Zetas).
A 44-second video circulated by an anonymous group reportedly contained phrases commonly used by the Grupo Élite (Elite Group), the Zeta's armed faction. The clip's narrator said it waited until officials from the Guanajuato AG's office arrived on the scene to trigger the blast.
Copyright 2022, WatchDogReport.org