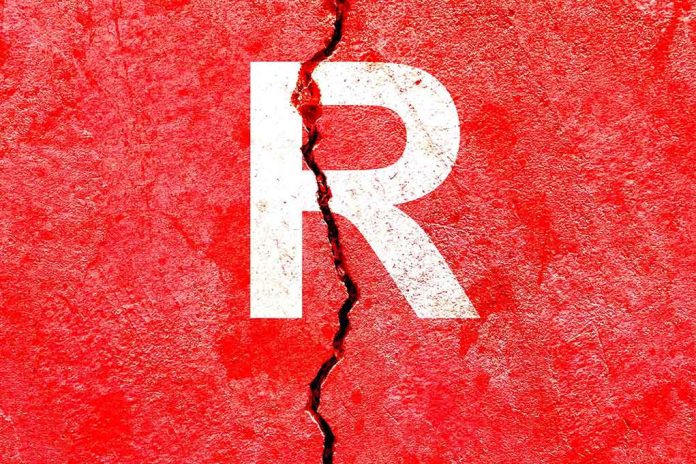 (WatchDogReport.org) – When all the votes were tallied after the November elections, the Republicans gained the majority in the House of Representatives, and it was expected Representative Kevin McCarthy (R-CA) would move from minority leader to speaker of the House. However, as of 6 p.m. on Wednesday, January 4, and after six rounds of voting, at least 19 other members of his party have steadfastly refused to give him their support. Former United States Navy SEAL, Representative Dan Crenshaw (R-TX), has come out with harsh words concerning that group, and he continues to double down on his position.
On Tuesday morning, Crenshaw spoke with CNN's congressional reporter Manu Raju and said those who oppose McCarthy for speaker have declared themselves "enemies" who no longer want to support the Republican agenda but instead want to align with the Democrats. He also appeared on Fox News and said, "if I didn't know any better, it's like the Democrats paid these people off." Obviously, he has never read the book "How to Win Friends and Influence People."
Rep. Dan Crenshaw on bloc of hardliners determined to block McCarthy: "They are enemies now," he told me. "They have made it clear that they prefer a Democrat agenda than a Republican one." pic.twitter.com/w0LFmbFEED

— Manu Raju (@mkraju) January 3, 2023
While former President Donald Trump has publicly asked for Republicans to support McCarthy's bid, some surprising names are on the list of those standing in opposition. Representatives Laurent Boebert (R-CO) and Matt Gaetz (R-FL) have generally been seen as strong allies of the ex-POTUS, but on this issue, they are breaking from him. Gaetz took to his Twitter feed, saying, "if you want to drain The Swamp, you cannot put the biggest alligator in charge of the exercise."
If you want to drain The Swamp, you cannot put the biggest alligator in charge of the exercise. pic.twitter.com/HEnk1JVeIV

— Rep. Matt Gaetz (@RepMattGaetz) January 3, 2023
Boebert echoed the thoughts of her colleague about the gator-infested morass that Washington, DC, has become, tweeting, "I didn't win my election to fight for the swamp." On the other hand, Representative Marjorie Taylor Greene (R-GA) has accused the coalition opposing McCarthy of "playing Russian roulette" with the Republican majority.
Copyright 2023, WatchDogReport.org