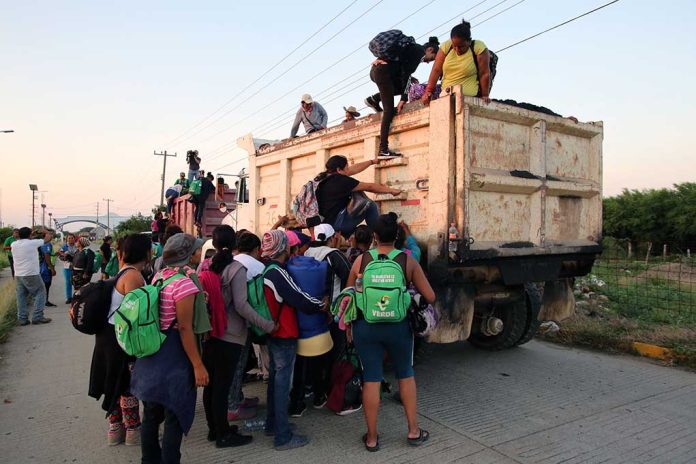 (WatchDogReport.org) – Horrific accidents involving migrants are not that uncommon. In March, a crash in California led to the deaths of 13 illegal immigrants. That same month, a head-on crash in Texas left eight migrants dead. Five died in a car accident in 2018. And this week, nearly a dozen more people lost their lives.
On Wednesday, August 4, a passenger van was traveling in the Rio Grande Valley when it crashed into a utility pole at a high rate of speed. The Texas Department of Public Safety said the impact caused the van to flip, killing 11 passengers and injuring about 20 others. The van was only designed to carry 15 people.
Law enforcement officers believe most of the people in the van were illegal immigrants. The driver lost control after failing to negotiate a curve, the vehicle wasn't being chased by officers when it crashed.
The accidents, both this one and all the others, are just more examples of how dangerous it is to illegally migrate to the US. Although it isn't known if this specific van was filled with smuggled immigrants, that does happen and people die. They also lose their life crossing through the desert. Unfortunately, President Joe Biden continues to allow the problem to spiral out of control.
Copyright 2021, WatchDogReport.org