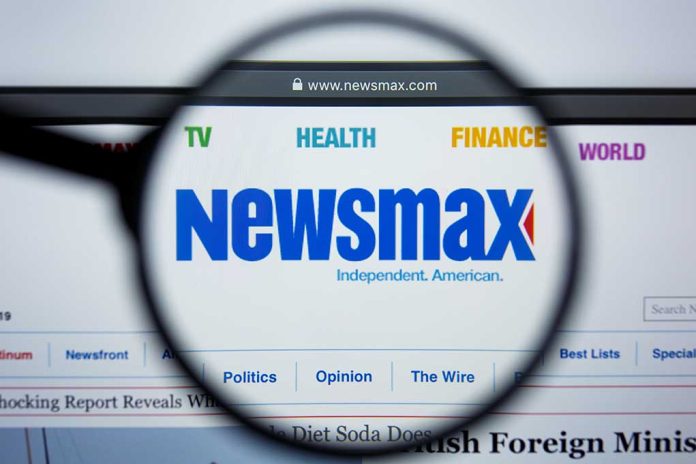 (WatchDogReport.org) – The competition between Florida Governor Ron DeSantis and former President Donald Trump sparked a contentious discussion among Newsmax panelists on May 25. This happened a day after DeSantis announced his presidential bid, which turned him into Trump's main rival to win the GOP nomination.
MAGA Inc. spokesperson Karolina Leavitt clashed with the media outlet's senior editor Josh Hammer about the GOP primary. She claimed that the Florida Governor cannot compete against Trump, citing the glitches that affected his Twitter Space Launch. Leavitt explained that his "botched" presidential announcement proves that DeSantis and his team "are not ready." She then said that Trump is considerably better in some crucial points, including the war in Ukraine, Social Security, the border crisis, and the economy.
Following her remarks, Hammer said he understood that Leavitt had her talking points but claimed that Republican primary voters "are ready for a winner." He also noted that the average GOP voter is not only "sick of losing" but also "sick of Stormy Daniels" and the different scandals surrounding the former President.
At that moment, Leavitt told Hammer he sounded "like a Democrat." However, he continued his argument, claiming it was time "to put policy on the agenda" and start getting victories once and for all.
After his remarks, the MAGA Inc. spokesperson counterattacked and told the editor she was glad he was "reciting your Democrat talking points." Finally, she said her talking points were real, "and the polls prove it."
Over the last few months, every poll has shown Trump as the main favorite to win the nomination, with the Florida Governor in second place. After all, his popularity in the Republican Party has remained solid and consistent since he won the 2016 presidential election.
However, many believe that DeSantis might increase his popularity as many undecided voters could openly support him now that he announced his presidential bid.
Copyright 2023, WatchDogReport.org