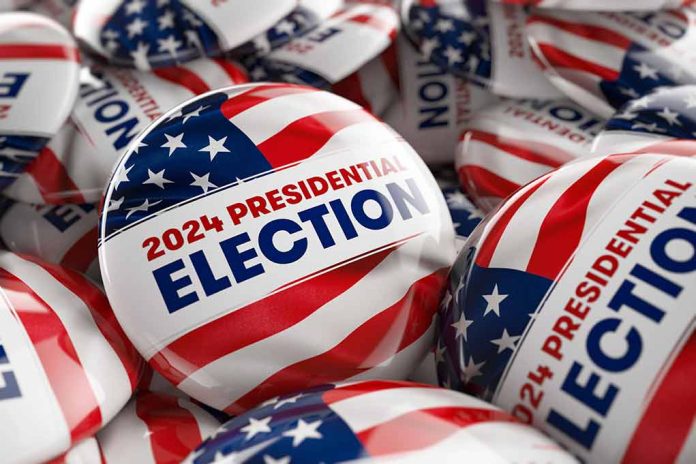 (WatchDogReport.org) – The 2024 race to the White House is shaping up as more candidates announce their bids. Republicans outnumber the short list of Democrats in the ring as of April 2023, but it is still early in the season.
California radio host Larry Elder has joined the lineup and will run for president as a Republican. He took to Fox News to make his decision public in an interview with Tucker Carlson.
Elder is 70 years old and well known as a conservative. He is inspired by the nation's military servicemen, especially those in his family who have defended America. Elder's father was a marine during World War II and spent much of his time in Guam. While Elder did not join the armed forces, he insisted he feels a duty to serve the country in another way.
Crediting America as the source of his opportunities, Elder will run for president on the theme of bringing a "Golden Age" to his homeland. He wants to turn the country around and set it on a track for success, and he is confident that he is the leader for the job.
No stranger to politics, Elder ran for Governor of California in the recall election of 2021. He took on Democratic Governor Gavin Newsom with a stance against pandemic restrictions. Newsom maintained his position, and Elder chose not to challenge Newsom in the next election. He has since made several suggestions that a run for president may be in his future instead.
Elder predicts the most significant talking points in the 2024 election will be related to border security, energy sources, and inflation plaguing American households.
As a black man, Elder counters the Democrats' claim of systemic racism. Instead, he wants to draw attention to the nuclear family, focusing mainly on the growing trend of children being raised without both parents to support them.
Copyright 2023, WatchDogReport.org