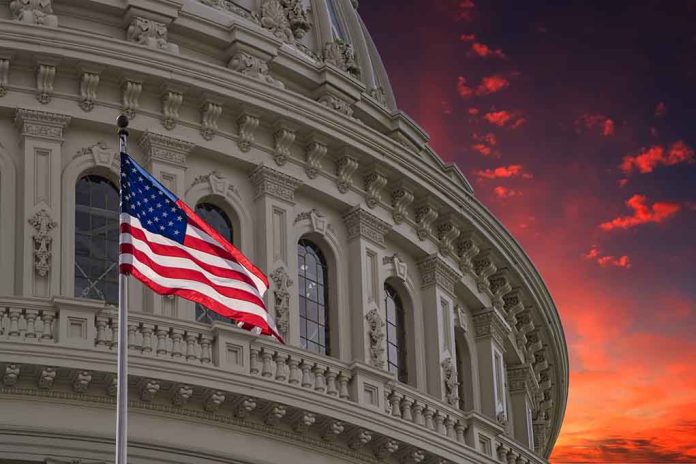 Congress to Hold BIZARRE Meeting – First Time in 50 Years!
(WatchDogReport.org) – It's been half a century since Congress took reports of UFOs seriously enough to hold hearings. That, however, is about to change. The House Intelligence Committee's subcommittee on Counterterrorism, Counterintelligence, and Counterproliferation will explore the issue and discuss plans for continued monitoring and reporting.
Here's something to #phonehome about… for the first time in decades, #Congress will hold a public hearing on #UFOs! pic.twitter.com/ulAwWE9N6u

— Morning Express with Robin Meade (@MorningExp) May 11, 2022
Scott Bray, the Deputy Director of Naval Intelligence, and Ronald Moultrie, Under Secretary of Defense for Intelligence and Security, will appear, presumably about an intelligence report laying out 144 incidents of encounters with UFOs, which the US military officially classifies as "unidentified aerial phenomena." Of those, only one was identified — as a deflating balloon. The origins, as well as the destinations, of the others, are still in question.
In order to qualify for the classification, objects must demonstrate, or appear to demonstrate, particular abilities above and beyond what occurs naturally. The ability to hover in the wind, move against the gusts, change directions randomly, and shoot off at a high rate of speed with no discernable means of propulsion are all examples of what defense systems look for. Anything meeting those criteria that can't be identified gets flagged.
While there's no explanation for 143 incidents in the report, there's also no indication they're considered extra-terrestrial. Congressional hearings on the subject may shed some light on the issue, or they may just add to the uncertainty of whether or not objects that can seemingly elude our air defenses pose a threat to national security.
Copyright 2022, WatchDogReport.org