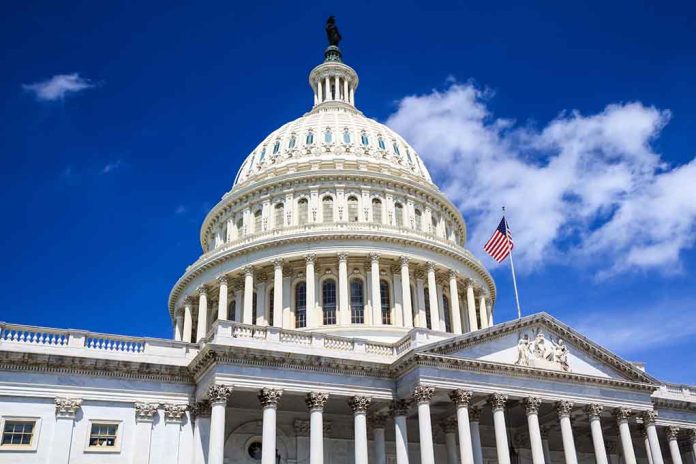 (WatchDogReport.org) – The Senate began the process of removing serious roadblocks for the US government to offer assistance to embattled Ukraine, unanimously passing a measure that makes help much easier to send. It'll also make it much easier for Ukrainian President Volodymyr Zelenskyy to request future supplies, using a newly-revived WWII funding tactic that helped defeat Hitler.
Historic Precedent
So far, $1.7 billion in security assistance has made it to the country, with another $14 billion on the way in a humanitarian and military aid package recently approved by Congress. But as Politico notes, it appears the powers that be are seeing that with the proper assistance, Zelenskyy's resistance stands a good chance of winning the war.
In the 1940s, the US used the same program to fund European resistance to Hitler in a move many historians believe changed the tide of the war. The program, called Lend-Lease, allows the country in need to request equipment for use immediately with a promise of repayment in the future. Germany's war machine was intimidating, well-funded, and fiercely loyal. Russian President Vladimir Putin doesn't appear to have any of those things going for him. If history were to repeat itself, odds would be good that his army would cut and run rather than face slaughter without cause.
Putin Must Be Stopped
It's become obvious that western leaders fully believe that Putin must be stopped. The recent actions of the Russian army in the town of Bucha created such outrage that it would be difficult to imagine anyone forgiving or forgetting anytime soon. Senator Chuck Schumer (D-NY) openly called Putin a war criminal on the floor of the upper chamber, something that would have seemed unlikely to hear only a few months ago.
On this issue, the Senate is united. Politico reports that it was a single, last-minute phone call between Schumer and Senate Minority Leader Mitch McConnell (R-KY) that ended in nearly $1.6 billion in aid when the invasion first began. McConnell noted it wasn't a particularly hard sell. The parties remain largely united on the Ukraine issue.
The Next Steps
The Ukraine Democracy Defense Lend-Lease Act of 2022 now moves to the House, and then to President Joe Biden's desk. As long as there are no objections or additions that turn a goodwill measure into a political circus in the Democrat-controlled chamber, the bill should reach the chief executive's desk for a signature soon after the final vote.
Copyright 2022, WatchDogReport.org