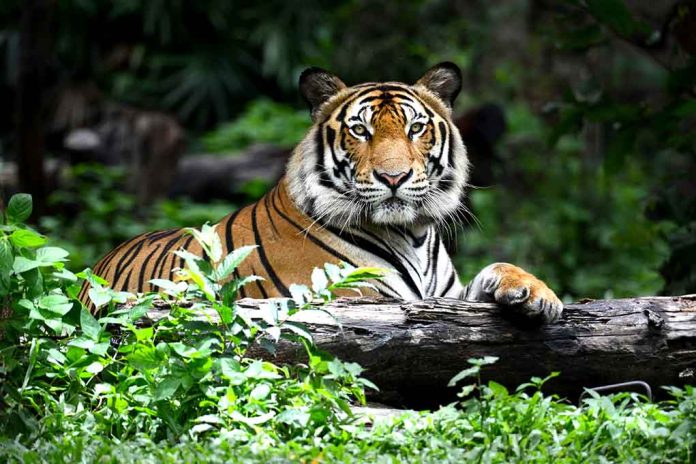 (WatchDogReport.org) – "Tiger King" was a top-rated documentary series on the Netflix streaming service that told of Carole Baskin's fight to protect the big cats she felt were being exploited by "Joe Exotic," aka Joseph Maldonado-Passage. Her efforts to promote the Big Cat Public Safety Act have linked the two together and helped the legislation reach the point to where it's now headed to the desk of President Joe Biden to sign.
Senate unanimously passed the Big Cat Safety Act by voice vote tonight. House approved this "Tiger King" bill banning the private ownership of big cats like lions & tigers 278-134 in July. It now heads to President Biden for his signature. https://t.co/h1QeoVwgy0

— Craig Caplan (@CraigCaplan) December 7, 2022
The "Tiger King" bill passed through the House of Representatives by a vote of 278-134 in July; however, a trio of Republican Senators, Mike Lee (UT), Rand Paul (KY), and James Lankford (OK), had effectively put a hold on the Senate's consideration of the measure. According to a statement given to Fox 23 in Tulsa, Oklahoma, from Lankford's office, he said he had "unanswered questions" about the bill's "federal preemption over state laws," and insufficient liability penalties for individual owners.
The bill will restrict who may own animals such as lions and tigers to the following:
Wildlife sanctuaries
State Universities
Certified zoos
It will also prohibit petting zoos such as those run by Maldonado-Passage from having six specific breeds of big cats, including jaguars, cougars, and snow leopards, among others. For his part, Joe Exotic has made statements from behind his prison walls opposing the measure, saying it will cause the general public's interest to fade as to the plight of the animals in the wild.
Copyright 2022, WatchDogReport.org