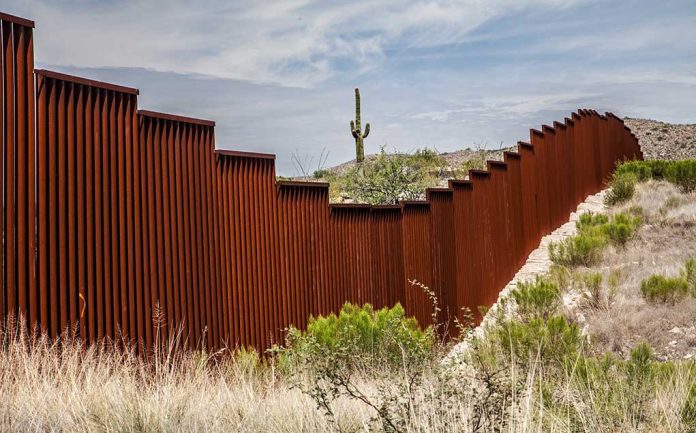 Feds Allow Terrorist to Roam Free – This is OUTRAGEOUS!
(WatchDogReport.org) – A suspected terrorist received a GPS tracking band and the all-clear to walk into the United States from Customs and Border Patrol (CBP) agents, according to a memo obtained by Fox News. Isnardo Garcia-Amado, a 35-year-old Colombian national, was in the country for days before officials realized he was a match to an individual on the terrorist watch list, and nearly two weeks went by before he was safely in custody
Border Patrol Let Suspected Terrorist Remain in U.S. for Two Weeks: Report | https://t.co/IoRQoKNgmi pic.twitter.com/xGV1pzUb0o

— National Review News Wire (@NRWire) May 24, 2022
Garcia-Amado walked across the border and presented himself for refugee status and underwent screening. He was given a GPS monitoring device and an immigration court date and let go. It took officials three days to flag the man as a suspected terrorist. Immigration and Customs Enforcement (ICE) didn't receive authorization to detain the man for another week, resulting in a two-week period that a suspected terrorist walked free inside the United States.
A Department of Homeland Security (DHS) official told Fox News that everyone detained entering the country goes through a rigorous screening process, adding that when the agency learned of Garcia-Amado's status, he was quickly picked up and detained.
Florida Governor Ron DeSantis (R) apparently disagrees with the "quickly" portion of the statement, demanding an explanation from the Biden administration as to why a known suspected terrorist had two free weeks on American soil. Former acting ICE Director Tom Homan said the man would have been in custody within an hour under his watch.
If the government's vetting process is so good and so complete, how could a man be released into the public before every list gets searched and every box gets checked? Wouldn't it make sense for that person to wait the three extra days in a holding facility rather than just letting them go?
Copyright 2022, WatchDogReport.org