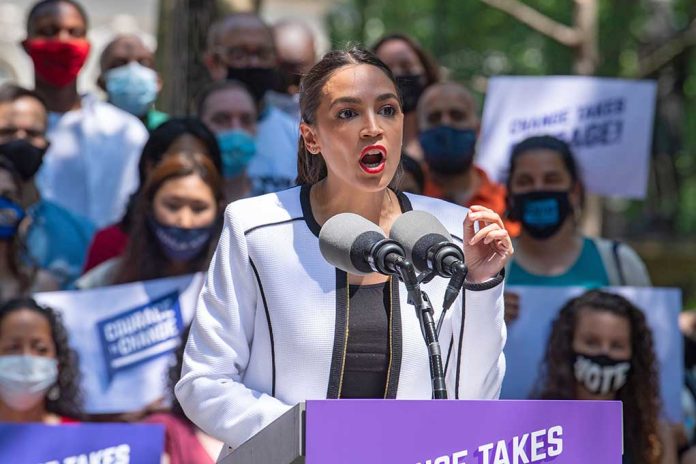 (WatchDogReport.org) – Outspoken Congresswoman Alexandria Ocasio-Cortez (D-NY) is one of the strongest backers of President Joe Biden's Green New Deal agenda, and she's doing all she can to promote the terrifyingly-expensive project. Last weekend, a documentary on the subject that she featured in opened in cinemas scattered across the country — and cratered badly.
This it the end, my friend.

Roadside Attractions' documentary on climate change, TO THE END, "starring" AOC, was voted out of the box office–just $9,667 in 120 theaters, $81 per.

Yes, $81 per.

— Exhibitor Relations Co. (@ERCboxoffice) December 12, 2022
Since 2014, filmmaker Rachel Lears has produced a series of documentaries pushing left-wing causes. Her best-known work so far was 2019's "Knock Down The House," which followed four Democrat candidates as they campaigned in the party's 2018 primaries. AOC was one of those candidates.
Now, Lears has released a new film, again featuring the far-left congresswoman. "To The End" is about climate change, and the Green New Deal plays a big part in it.
The film opened at 120 movie theaters last weekend, but it seems people weren't lining up to see it. In fact, the vital opening weekend was a complete disaster; takings were just $9,667. That averages out at $81 per theater, a disastrous loss. Exhibitor Relations Co, which collects box office data, mocked the film's title in a tweet that began, "This it (sic) the end, my friend."
It certainly won't be the end of AOC's radical socialism, but it might put her off any more ambitious movie projects.
Copyright 2022, WatchDogReport.org