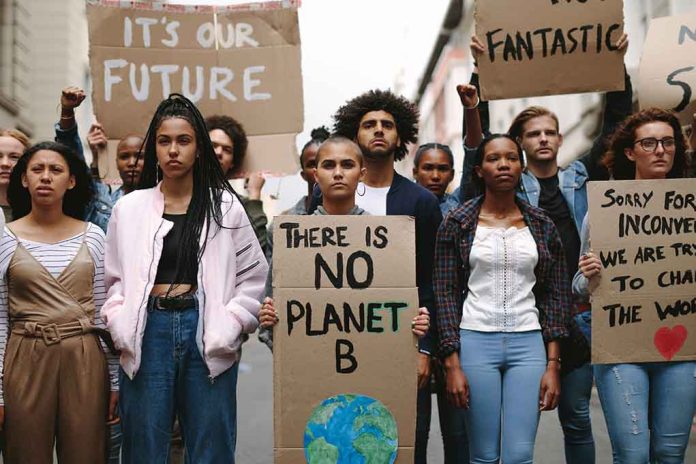 Climate Change Activists Attack Another Priceless Work of Art
(WatchDogReport.org) – There are a number of ways for activists to gain attention for their causes. However, most would agree that destroying, or attempting to destroy, valuable works of art is not the way to go. That hasn't stopped members of the activist group Last Generation Austria from focusing their efforts on priceless paintings.
On Tuesday, November 15, Last Generation Austria posted a video on its Twitter account showing two climate change activists walking through a gallery in Vienna's Leopold Museum. The pair approached Gustav Klimt's "Death and Life" painting. One poured oil on its surface, while another seemingly glued his hand to the artwork.
NOW – Attack on Gustav Klimt's "Death and Life" painting with black liquid at the Leopold Museum in Vienna.pic.twitter.com/vmt9f66zPg

— Disclose.tv (@disclosetv) November 15, 2022
A museum official can be seen rushing in to contain the man who poured the oil while the other activist looks on. Fortunately, the painting was behind glass, so it was unaffected, but the frame, as well as the floor beneath, suffered "evident and significant" damage, according to the museum's restoration team.
The apparent motive behind the attack was to highlight the dangers of drilling for oil and gas, which the group members said were "a death sentence to society."
Speaking to Austria Press Agency, museum director Hans-Peter Wipplinger said he could understand the activists' plight, going so far as to say the concerns are justified. But according to him, trying to destroy art was "definitely the wrong way" to go.
This is not the first time groups have targeted valuable artworks. Other such incidents have taken place in Germany and London.
Copyright 2022, WatchDogReport.org