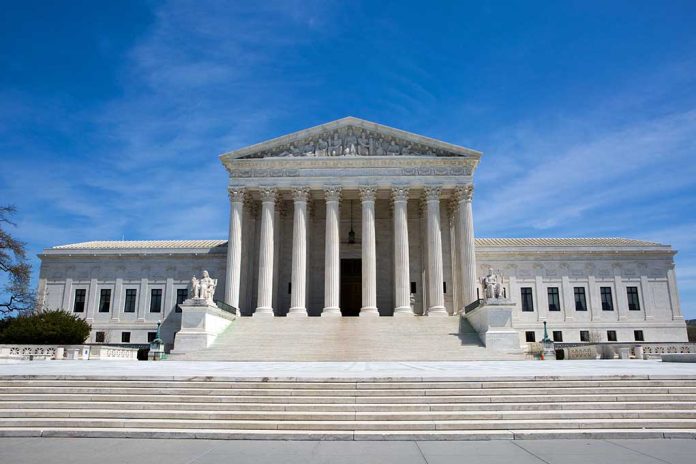 Clarence Thomas Saves Lindsey Graham From Subpoena
(WatchDogReport.org) – The Democrats have been going to great lengths to pursue former President Donald Trump and any of his political allies who dared to even raise the merest question of potential voter fraud in the 2020 presidential election. This list includes Fulton County, Georgia's District Attorney Fani T. Willis, who was attempting to force Senator Lindsey Graham (R-SC) to testify before her exploratory grand jury. Supreme Court Justice Clarence Thomas temporarily halted this action.
Justice Clarence Thomas just agreed to temporarily freeze a lower court order requiring the testimony Lindsey Graham in front of the Fulton County special grand jury.

Thomas acted alone because he has jurisdiction of the lower court that issued the original order.

— Kyle Griffin (@kylegriffin1) October 24, 2022
Graham's attorneys went to federal court in the Northern District of Georgia to quash the subpoena on the grounds that an order like that would be unconstitutional based on the "Speech or Debate Clause," the theory of sovereign immunity, and/or the "Supremacy Clause" of the Constitution. The District Court rejected the claims, as did the 11th Circuit Court of Appeals. However, Justice Thomas put both rulings on hold "pending further order."
Willis was slapped down by the judge overseeing her investigative grand jury in July when she threatened criminal action against State Senator Burt Jones (R) because she campaigned for his Democratic opponent in their bid for Lieutenant Governor — a clear indication of her biases. It's important to note that while the liberal-biased media is claiming the conservative justice is trying to protect Republican politicians, all he really did was hit a pause button to give time to all parties to present their arguments in full.
Copyright 2022, WatchDogReport.org