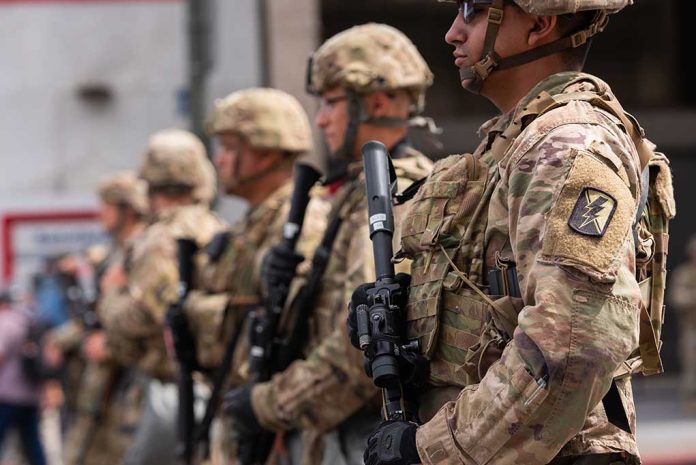 City Official Threatens To BRING IN TROOPS – He's Had Enough!
(WatchDogReport.org) – New Orleans, like so many other Democratically-controlled cities, has a serious problem with crime. So much so that one of their own, Democratic City Councilman Oliver Thomas, thinks the only solution may be to call in the National Guard. Thomas told WDSU that it may be the only way the city will be able to save lives.
New Orleans city councilman suggests calling in National Guard to combat surging crime https://t.co/cBLjJlIfH3 #FoxNews

— Hey Ley (@HeyLey98657471) June 9, 2022
While Thomas said the measure should be a last resort, he seems fairly convinced that the time for action is now. New Orleans is currently experiencing a murder rate not seen in nearly two decades.
It's not just violent crime on the rise; New Orleans Police responded to an incident of "street stunts" on a busy city way. Cars were "doing donuts" in the middle of the road, and several people may have been hit, though no injuries were reported. When police arrived, the vehicles and spectators fled the scene.
Police seem to have their hands full, leading Councilman Thomas to believe they may need help. He references Gotham City while speaking of his home, seemingly regretful that it's gotten to this point.
Calling out the National Guard isn't something a city councilman or even its mayor can simply do. Louisiana Governor John Bel Edwards (D) would have to deem the move necessary and place the order. Considering the request may be coming from within his own party, he could be more likely to act.
Copyright 2022, WatchDogReport.org