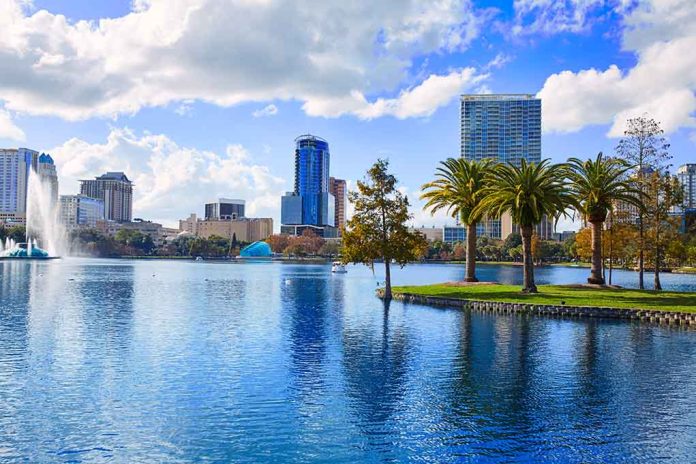 APOLOGY Issued After Nasty Holiday Message Goes Viral
(WatchDogReport.org) – The City of Orlando issued a formal apology for a post mocking the 4th of July, patriotism, and community gatherings. The trouble started when the City Council's newsletter went out with a since-deleted message, which many found not just un-American but insulting. The city's apology went out on Twitter, where a sea of patriotic Americans let the council know how they felt about it:
A statement from the City of Orlando pic.twitter.com/CbCcOOCATz

— City of Orlando is Prepared for Hurricane Season (@citybeautiful) July 2, 2022
The message seemed contrary to what most people celebrate on Independence Day, the day America's forefathers came together to declare their freedom from tyranny. The author seemed to believe Americans would prefer to focus on political divisions, hate, and unrest rather than family, community, and patriotism. While some may believe the message was written in jest, since it also poked fun at central Florida's notorious heat and humidity, the overall message had an immediate negative impact.
Christina Pushaw, a spokeswoman for Governor Ron DeSantis' (R) office, tweeted the administration's view of the original message, declaring that "this is what happens when you elect Democrats." She notes that the Left does not have the same set of values as the Right.
Oh, here we go. The City of Orlando apologizes if you were offended by their attack on 4th of July. This is what happens when you elect Democrats, you guys… they do not have the same view of America as we do. https://t.co/dwIgUoZrKZ

— Christina Pushaw 🐊 🇺🇸 (@ChristinaPushaw) July 3, 2022
Fraternal Order of Police Lodge 25 weighed in, plainly stating that its membership disagrees with the message, calling it "inflammatory and in poor taste."
We do not share the same views as the City of Orlando and find their comments in inflammatory and in poor taste. #cityoforlando pic.twitter.com/TESZXNJh8z

— FOP Lodge 25 Orlando (@FOP25) July 2, 2022
Responses to the tweets show that many people agree with the sentiment that Orlando's message was uncalled for and rightfully deleted. Do you agree?
Copyright 2022, WatchDogReport.org