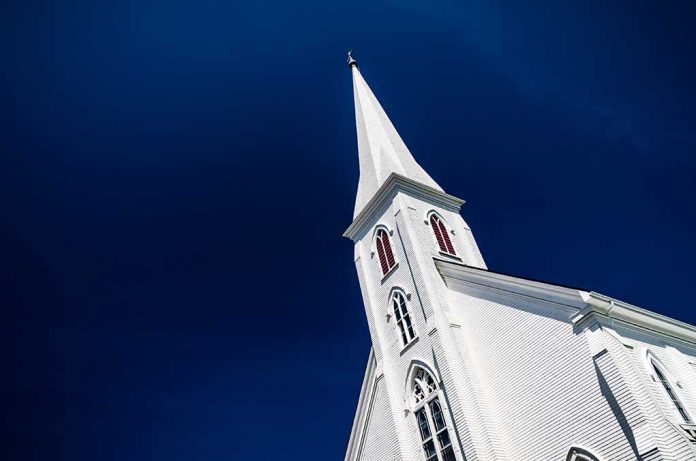 Church Unveils SICK New Event Targeting Children
(WatchDogReport.org) – A progressive church in Florida is hosting an event targeting children between the ages of 12 and 18 who consider themselves part of the LGBTQ community. The Naples United Church of Christ will host the kids for the first-ever Youth Pride Conference. According to the event's ticket page, admission is free and includes a show featuring local drag queens. This has many in an uproar.
An event promotion flyer demonstrated that the Naples United Church of Christ, located in Naples, Florida, plans on hosting a "Youth Pride Conference" on May 21 and is expecting children from ages 12-18 to attend.https://t.co/0nNPQaYUWu

— Rebel News (@RebelNewsOnline) May 13, 2022
Other topics on the agenda the church apparently sees as appropriate for children to learn about include gender dysphoria, forbidden queer literature, and a presentation on inclusive sex education from none other than Planned Parenthood.
The conference also has keynote speakers on important topics for kids, such as intersectionality and prejudices within the community, and political action and advocacy. The only thing seemingly related to church at all is a seminar on "navigating a religious identity." That portion of the day comes from Florida Gulf Coast University campus ministry pastor Christy Holden, adding a layer of liberal arts education to the church's already leftist approach.
After gaining significant attention online, Florida Governor Ron DeSantis' (R) office made sure Collier County schools were aware the organizers of the event planned to use their parking lots to bus children to the church.
Thank you @FLVoiceNews for exposing this and for making @collierschools aware of the situation! https://t.co/NzdlRjK1Fa

— Christina Pushaw 🐊 🇺🇸 (@ChristinaPushaw) May 12, 2022
The school department responded quickly, making it clear that no such thing would happen on school property. Their message seems to be clear: parents and school officials are not going to stand by and allow the far-Left to indoctrinate children.
Copyright 2022, WatchDogReport.org