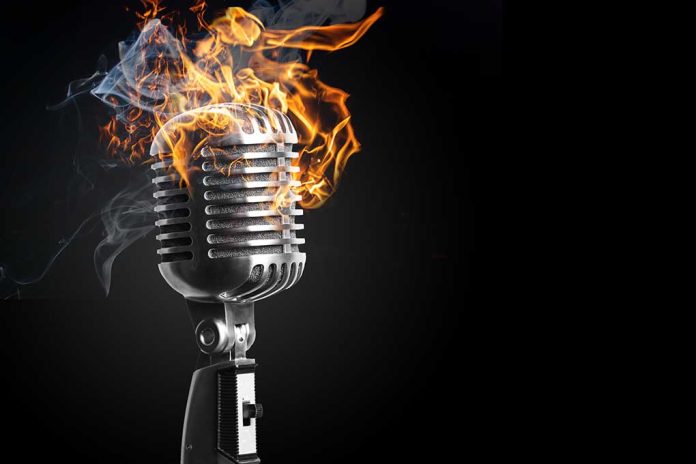 (WatchDogReport.org) – Perhaps part of an education for people who want to become politicians or journalists should include a class that teaches them to act as if there is always an active microphone nearby. Then, perhaps, Senate Majority Leader Chuck Schumer (D-NY) wouldn't have been caught expressing doubts to President Joe Biden, Senator Kirsten Gillibrand (D-NY), and New York's Governor Kathy Hochul (D) on an airport tarmac.
Chuck Schumer on a hot mic saying the debate didn't hurt Dems that much in Pennsylvania is like the Titanic captain saying it wasn't that big of an iceberg. pic.twitter.com/uawkoy2tLp

— Clay Travis (@ClayTravis) October 27, 2022
Schumer was talking about some close races in battleground states, such as the one in Georgia between Democratic incumbent Senator Raphael Warnock (D-GA) and the Republican candidate, former NFL running back Herschel Walker. Schumer was overheard saying how this is a "state where we're going downhill." This sentiment seems to be backed by recent polls differing as to who's the favorite to win, but show Walker gaining ground. Poll aggregator FiveThirtyEight has the candidates in a statistical dead heat, with Warnock up by 1.2%.
Another senate race on Schumer's Mind is taking place in Pennsylvania between Lieutenant Governor John Fetterman (D) and Republican Dr. Mehmet Oz. The Democratic Party nominee clearly struggled during their recent debate because of the lingering effects of a stroke he suffered in mid-May.
Once again, the pollsters seem to give Schumer a reason for concern. RealClear Politics is another aggregator where the surveys it tracks had Fetterman up by 8.7% at the beginning of August, but it's October 27 number crunching had that lead narrowed down to 0.3%.
Is Schumer right to be concerned? We'll find out next week after the midterm elections.
Copyright 2022, WatchDogReport.org