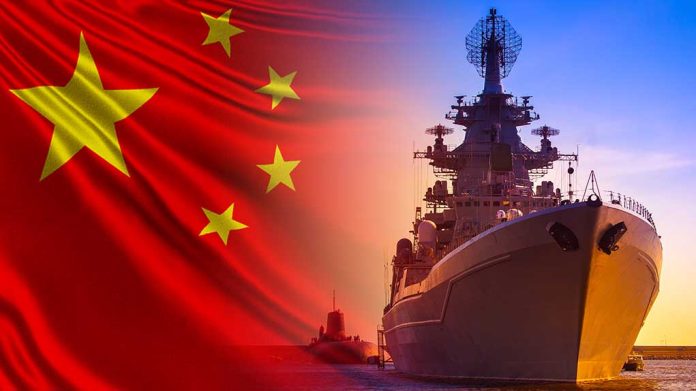 Chinese Warships DEPLOYED – Tensions SKYROCKET!
(WatchDogReport.org) – Make no mistake, the People's Republic of China (PRC), the ruling Chinese Communist Party (CCP), and President Xi Jinping make up an expansionist group claiming the island nation of Taiwan and most of the South China Sea is a part of the country's sovereign territory. In addition to the regular incursions by its Air Force near and into Taiwanese airspace, the country has now sent warships sailing through the chain of Japan's islands.
The incident was part of the larger concern expressed by the Japanese Defense Minister that included this group of Chinese Navy ships, more near Okinawa, and Russian warships in the same vicinity. Although there was no confirmation that the two communist countries were working together, they have previously done "joint maneuvers" around Japan and both have taken exception to the stance Tokyo has taken on the invasion of Ukraine by Moscow.
Chinese, Russian Warships Active Near Japan Ahead of RIMPAC 2022 – USNI Newshttps://t.co/knhHW2TCsF pic.twitter.com/YQWVUeQAWJ

— U.S. Naval Institute (@NavalInstitute) June 20, 2022
China is also beefing up what is considered the world's largest military Navy, having recently christened and launched its third aircraft carrier named Fujian, the first to be completely designed and built within China. Analysts believe this newest addition can rival the force projection capabilities of a United States carrier by using an electromagnetic catapult launch system that will allow them to deploy a wider variety of airplanes and weapons.
Copyright 2022, WatchDogReport.org