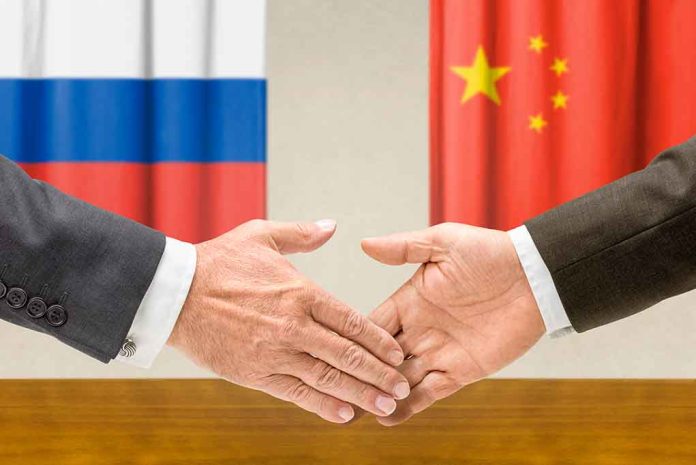 (WatchDogReport.org) – A top European official recently issued a warning that Chinese state-controlled media outlets are starting to spread pro-Kremlin propaganda about the war in Ukraine. Apparently, this alleged disinformation campaign from China started a couple of hours after European governments shut down Russia's state-controlled media channels. The campaign includes pro-Russian propaganda, anti-NATO messages, and reportedly fake news about the Ukrainian refugee crisis across Europe.
In EU-funded briefing papers, Special Adviser to the European Commission Ivana Karaskova accused the Chinese regime of "stirring up hate" against these refugees. Karaskova, who monitors China's disinformation campaigns in Eastern and Central Europe, said that Beijing was spreading anti-Ukrainian narratives in both regions' Far-left and Far-right groups.
The special adviser also explained in her papers that these Chinese media outlets were portraying NATO and the Biden administration as destabilizing forces in the region. Karaskova pointed out that this narrative benefits the Kremlin as she said that NATO has been trying to "combat" Russian aggression in Ukraine.
The China expert claimed that Xinhua and CRI were "aggressively spreading" anti-Western propaganda and even saying that the invasion of Ukraine wasn't "Russia's fault." She also noted that the main target of this disinformation campaign has been Poland, which has received millions of Ukrainian refugees so far.
In addition to these media outlets, Karaskova revealed that Chinese embassies in Western nations are also spreading these narratives on their social media accounts. The latest case took place in Slovakia, where the Chinese embassy in Bratislava posted online messages criticizing the West's "double standards." The embassy claimed the West treats Ukrainian refugees differently from those of Latin America or the Middle East.
Karaskova's papers were published after the head of the United Kingdom's MI6, Richard Moore, urged Russian spies to defect to the West on July 18. During a speech in Czech Republic's capital Prague, Moore publicly invited any Russian espionage official who "opposes the invasion in Ukraine" to spy for Western nations.
Copyright 2023, WatchDogReport.org