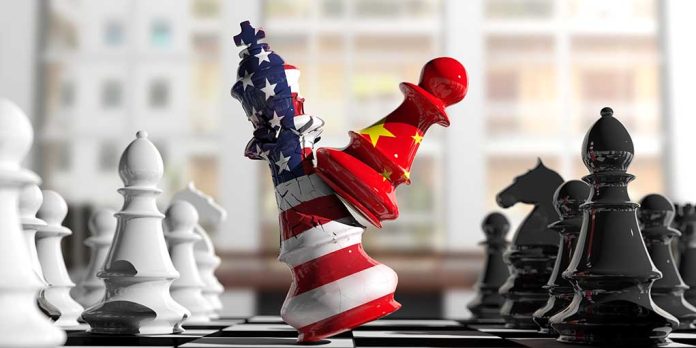 (WatchDogReport.org) – The Chinese Communist Party (CCP) released the transcript of a call between General Wei Fenghe, the Chinese defense minister, and US Secretary of Defense Lloyd Austin. According to the Associated Press, the long-awaited call yielded few results other than a list of demands from the CCP regarding global military strategies. Wei assured Austin, in no uncertain terms, where China stands on issues such as Taiwan as well as the "conflict" in Ukraine, which party leaders still refuse to refer to as an invasion.
The Call That Almost Never Was
President Joe Biden's top military man has been by his side and in his cabinet since the administration began, and he's been trying to connect with the Chinese since then. The AP reports that Austin's attempts to get on the phone with a different Chinese general, Gen. Xu Qiliang, came up empty-handed. While General Wei is Lloyd's political counterpart, General Xu is more influential overall; he's the highest-ranking uniformed officer in the country and more powerful in the hierarchy of China's military than Wei.
Those requests continue to go unfulfilled. Lloyd was instead referred to speak with Wei, which is where the demands began.
China Stands Firm
The relationship between the United States, China, and Taiwan is a bit tricky. The US officially acknowledges the two as a single country, but continues to supply Taiwan with aid and weapons under a different set of rules. Wei made it clear that Taiwan is a part of China and demanded that American ships stop "military provocations at sea." He also demanded the US not use the crisis in Ukraine in any way to try to discredit Chinese policy regarding Taiwan.
Wei went on to offer hope for stable relations with the US and added a staunch warning that the communist country of more than 1.4 billion people will not tolerate western interference in matters it sees as historic.
The AP reports that Austin expressed concerns about China's aggression towards Taiwan, human rights abuses, and its buildup of nukes. The Chinese diplomat appears to have mostly dismissed Austin, opting instead to continue hammering out demands. It's worth noting that the translation available to the AP comes from the Chinese and that no US version has been released.
Where Will it Go From Here?
At this point, the strained relationship between the United States and China may only get worse. It seems unlikely that US policymakers will simply walk away from a decades-old relationship with Taiwan — official, unofficial, or otherwise. China is also seemingly asking for a pass on all things Ukraine, which may not go over well at the State Department.
All in all, it seems the Biden administration has its hands full in China.
Copyright 2022, WatchDogReport.org