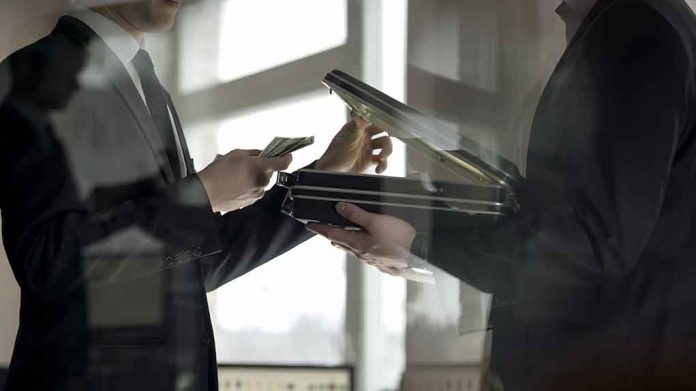 (WatchDogReport.org) – The Chinese Communist regime has penned another deal with the Kingdom of Saudi Arabia, sparking concerns of geopolitical aftermath worldwide.
The deal was reached during the 10th Arab-China Business Conference in the capital city of Riyadh, which Saudi Crown Prince Mohammed Bin Salman facilitated. The agreement is part of China's ongoing Belt and Road initiative. The "lavish" Chinese-Saudi business conference reportedly "underscored" the growing relationship between the two nations.
In a new "multibillion-dollar" business pact, Saudi Arabia seeks to "collaborate" with the Chinese regime. The deal enters Saudi Arabia into an electric vehicle development arrangement, boosting the nation's ties with China. Riyadh reportedly leads the Arab country in the "$5.6 billion" move to diversify the nation's energy consumption.
Saudi Arabia has proceeded with the pact while "ignoring" its worries about its Western relationships. 
The Chinese regime had reportedly brokered an agreement with Saudi Arabia and Iran that had "upended" the diplomacy of the Middle East. The deal had apparently "reordered" the "usual alliances" and was brokered to help Saudi Arabia and Iran agree to resume their ties after the two nations had experienced "seven years" of tensions. Political analysts stated that the deal was a diplomatic victory for China as the Middle East believes the United States is withdrawing from the region.
The closer ties between the Chinese regime and Saudi Arabia have raised the eyebrows of political analysts for months. In March, analysts with CNN questioned whether that strengthening relationship should concern the United States. This followed a motion that drew Saudi Arabia closer to joining China's Shanghai Cooperation Organization, an international alliance of "mostly former Soviet" states.
A Saudi analyst explained to CNN that the U.S.-Saudi dynamic had ultimately changed and that the traditional relationship the Arab kingdom had shared with the United States was now "over" and that it was no longer "monogamous."
Additionally, analysts reasoned that because of the growing tensions between world powers and the aggressive politics of China and Russia, Middle Eastern states are looking to "diversify" their global partnerships.
Copyright 2023, WatchDogReport.org