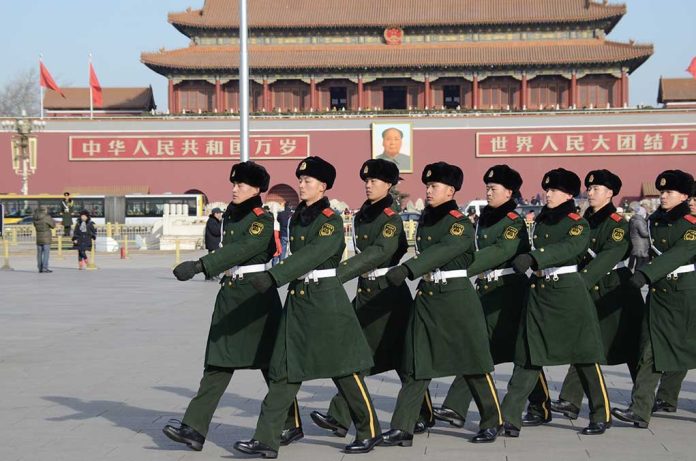 China Strengthens Military To Prepare for Any Wars
(WatchDogReport.org) – A great deal of America's attention has been focused on Eastern Europe since Russian President Vladimir Putin sent his military across the border into Ukraine. However, it would be foolish to focus so closely on that and ignore the continued aggression in both actions and words from Chinese (PRC) President Xi Jinping, particularly his recent announcement about preparing for war.
China will focus on preparing for WAR, Xi Jinping declares https://t.co/8M9SLIGOzK pic.twitter.com/qUvO4eeyHR

— Daily Mail Online (@MailOnline) November 8, 2022
Xi gave a speech at his country's Central Military Commission and ordered them, as the commander-in-chief, to focus exclusively on "its capability to fight and win," according to the Chinese Communist Party-owned CCTV. He claimed his country is facing a lack of stability and certainty due to national security threats.
Those comments have Dr. Alan Mendoza of the British think tank the Henry Jackson Society warning the world that this may be an indication of Xi's plans for Taiwan, which the PRC considers nothing but a province in rebellion. The Taiwan News website quoted US Undersecretary of Defense for Policy Colin Kahl's speech at the Brookings Institution, where he said, among other things, Xi has "given his military the charge" to be able to force his reunification plan, "probably by 2027."
Dr. Mendoza isn't just concerned with China's military, but also with the influence the country has on other nations' infrastructure and the world supply chain, according to an exclusive interview with the Daily Mail. He warned it might be an economically painful process, saying countries must prepare because the economic issues caused by sanctions against Russia would "be a drop in the ocean" comparatively.
Copyright 2022, WatchDogReport.org