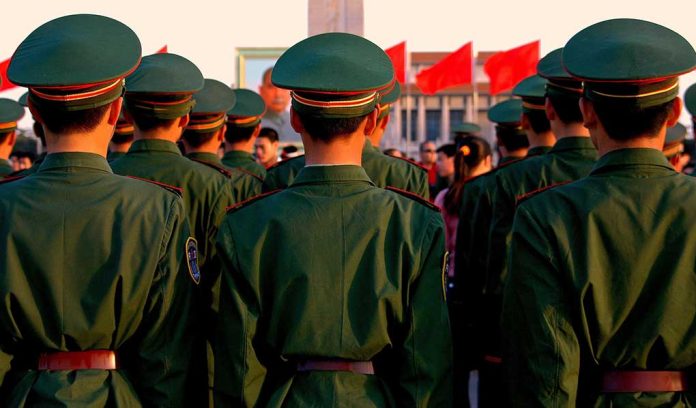 China's Military RETURNS – It's Not Over
(WatchDogReport.org) – Speaker of the House Nancy Pelosi (D-CA) made a stop on the island of Taiwan (the Republic of China/ROC) recently during a tour of Asia. China was infuriated by her actions, so of course, the smart thing to do would be to allow the communist nation to save face before the world and calm down. That being the case, it should surprise absolutely no one that a group of five congresspeople decided there couldn't be a better time to make an unannounced trip to the island themselves. They are:
Senator Ed Markey (D-MA) — designated leader
Representative John Garamendi (D-CA)
Representative Alan Lowenthal (D-CA)
Representative Don Beyer (D-VA)
Representative Amata Radewagen (R-delegate from American Samoa)
Military Aggression
Since President Joe Biden took office in January 2021, warplanes of the People's Liberation Army (PLA) have flown increasingly aggressive flights towards and into the Taiwanese air defense zone. Global Times, a news outlet affiliated with the Chinese Communist Party (CCP), said that the drills and patrols are meant to be a deterrent.
The party believes the ruling government should levy sanctions against the countries that disregard the One-China principle. In a recent press conference, China's Foreign Minister spokesperson Wang Wenbin accused the US of violating several agreements between the countries and said that "China will take resolute and strong measures to defend national sovereignty."
Corresponding with Speaker Pelosi's visit, the Chinese military conducted live-fire drills, which included sending ballistic missiles flying across the island itself. The most recent maneuvers included sending 22 airplanes and six warships into the skies and seas around Taiwan on August 14, after the visit by the five congresspeople.
An op-ed from the Taiwanese point of view claims the missiles landed in the country's territorial waters and that the mainland announced it had accurately hit their targets. It goes on to say that this proves that Beijing has demonstrated an intent to set up a blockade of the island nation.
Relationship Status: It's Complicated
The official position of Beijing is the group of islands that make up Taiwan is actually the breakaway province of Taipei, and is still a part of China's sovereign territory. It's only a matter of time until the two are reunified.
Under President Jimmy Carter, the United States developed the Taiwan Relations Act of 1979 because of commercial trade interests and security interests bolstered by having a "free nation" in the South China Sea. There are no official diplomatic ties between the two nations; however, America has committed to preserving the sanctity of the island.
While China sees any recognition by the US as a betrayal, we have a long history of supporting the island nation. Will that continue, or will China follow Russian President Vladimir Putin's lead in dealing with what it sees as a rogue separatist state?
Copyright 2022, WatchDogReport.org