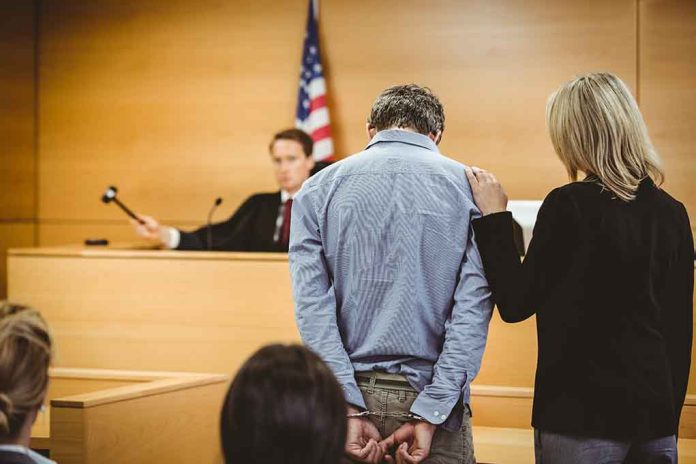 Child Murderer Learns His Fate – Judge Drops BOMBSHELL
(WatchDogReport.org) – Ask most people, and they will say one of the main responsibilities of a parent is to guard their children against harm to the very best of their abilities. What then can society do when a man doesn't just abdicate his responsibility, but becomes the very monster that one strives to protect their daughter from? A jury in Union County, North Carolina, answered that question in the case of Joshua Lee Burgess by telling him, "it is your turn to die."
North Carolina man Joshua Lee Burgess has been sentenced to death for torturing and then murdering his 15-year-old daughter in 2019. https://t.co/bYq9kqo1tP

— Complex (@Complex) June 6, 2022
On Sunday, August 18, 2019, Burgess walked into the police station lobby and told the dispatcher on duty he was turning himself in. While getting his name and checking for outstanding warrants, they were told they wouldn't find him in the system, but that he had just killed someone.
That someone was his 15-year-old daughter Zaria, whom he had reportedly spent the previous 22 hours "psychologically and sexually torturing" before slitting her throat. Film producer, director, and Internet personality Tariq Nasheed has claimed that Burgess is a "white supremacist" who ritualistically killed the girl because she was black on her mother's side.
A suspected white supremacist named Joshua Lee Burgess in North Carolina killed his Black teenage daughter by slitting her throat. This appears to be some type of ritualistic white supremacist killing. pic.twitter.com/1BUBfjOIlD

— Tariq Nasheed 🇺🇸 (@tariqnasheed) August 20, 2019
Although Burgess apparently confessed all his crimes on video shot by the deputies, it seems he never explained why he committed the atrocities. Officially "his motives are unclear," so Nasheed's opinion is simply speculation. Reports say that the jury deliberated only three hours before returning guilty verdicts on all counts, sentencing him to death plus 76 years in prison.
Copyright 2022, WatchDogReport.org