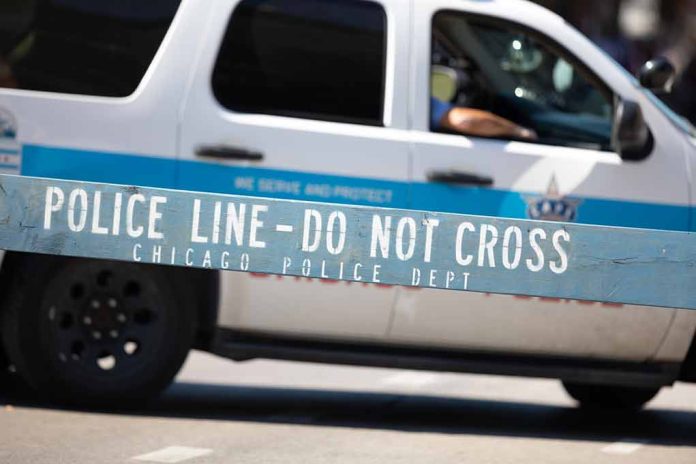 (WatchDogReport.org) – A nine-year-old girl was shot and killed in a Chicago neighborhood on Saturday, August 5. The child, Sarabi Medina, was playing outside in front of her home, an apartment complex in Portage Park.
Witnesses say that a neighbor approached Sarabi's father about the child being noisy, then proceeded to shoot Sarabi in the head. Sarabi's father then tackled the suspect and fought with him. The gun discharged during the struggle between the two men, and the suspect was injured above his left eye.
Sarabi was taken to Stroger Hospital, where she was pronounced dead. The autopsy performed by the Cook County Medical Examiner confirmed the cause of death as a gunshot wound to the head, and her death was classified as a homicide.
The suspect has since been identified as 43-year-old Michael Goodman. He was transported to Illinois Masonic Medical Center for his injuries and reported to be in critical condition. Goodman has since been taken into custody and charged with first-degree murder.
This isn't the first time Sarabi's family suffered from the violence of the Windy City. In 2018, her mother was also shot and killed.
Neighbors remember Sarabi as a happy child and have placed flowers and stuffed animals at the base of a tree near her home as a memorial. She was known for loving her mother and her dog more than anything else. Neighbors say she loved riding her scooter outside.
Witnesses say Sarabi and other children were not making excessive noise before the shooting. They were just "kids being kids." It is unknown why Goodman was overly upset by the noise of children playing.
On Monday, August 7, 2023, the Chicago Police Department released statistics for the weekend. The report shows there were 27 shooting victims, including fatal and non-fatal incidents. These incidents occurred from Friday evening through Sunday night.
Sarabi was preparing to be a 4th-grade student at Reinberg Elementary School prior to her murder.
Copyright 2023, WatchDogReport.org