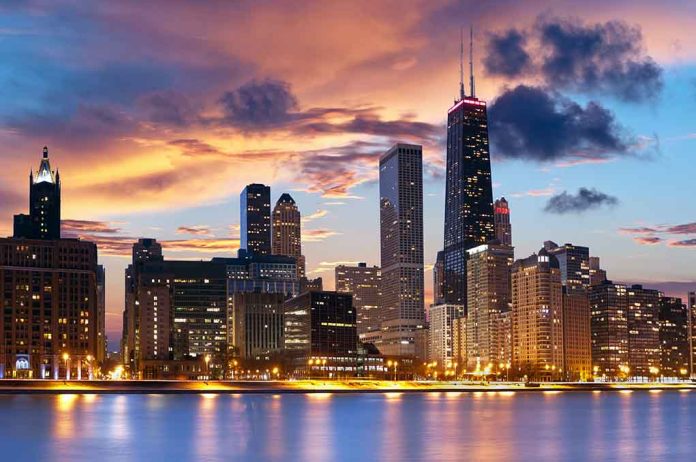 (WatchDogReport.org) – Chicago, Illinois, is a sanctuary city. By definition, a sanctuary city is one in which the city's lawmakers have passed policies that protect illegal immigrants from deportation. If they come in contact with police upon suspicion of a crime, they cannot be held in custody just because of their immigration status.
Sanctuary cities will not notify the United States Immigration and Customs Enforcement (ICE) office, nor will ICE be allowed to send an agent to take over custody of the person solely based on their immigration status. Those rules change if the person is involved in a crime.
Texas Republican Governor Greg Abbott handles the border crisis on a daily basis, as his state is the immediate landing ground for a majority of undocumented immigrants fleeing Mexico and Central America. Overwhelmed with the problem and exponentially increasing numbers of migrants, Abbott has instructed that busses full of migrants and their families be sent to sanctuary cities to help shoulder the situation.
Abbott chose Chicago for the most recent busload, and Chicago's mayor is not happy with the decision.
Lori Lightfoot is Chicago's outgoing Democratic mayor, having lost her bid for reelection in early 2023. She says her city is not prepared to handle the influx of migrants, even though it is a sanctuary city. She publicly called for Abbott to change course, insisting that the needs of the migrants should have been addressed in Texas.
Lightfoot reported that Chicago has cared for 8,000 migrants in recent years but does not have enough shelter or resources to continue.
By comparison, an average of 7,000 migrants per day are stopped by border patrol officers at the Mexican border, not including the thousands who evade custody. In 2022, the American government estimated 600,000 undocumented immigrants entered the country.
Texas does not have a single sanctuary city, and many other sanctuary cities are located far away from the actual border.
Copyright 2023, WatchDogReport.org