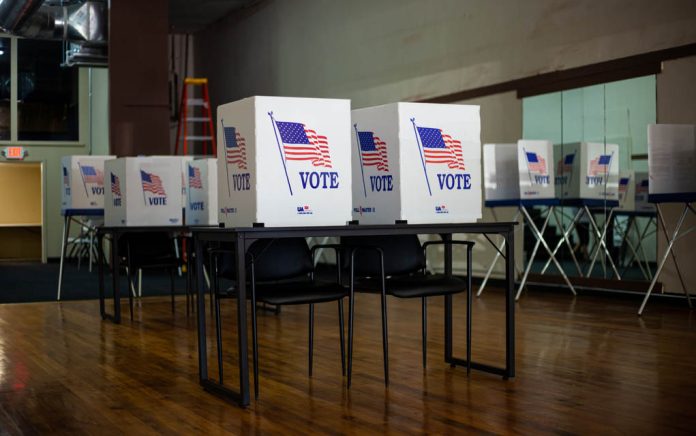 (WatchDogReport.org) – Few would be surprised to see the Windy City vote in yet another Democratic mayor. However, this year's race was noteworthy for putting two very different Democrats against each other in the battle. After a run-off election on April 4, former Cook County Commissioner Brandon Johnson won the mayor's seat. He defeated fellow Democrat Paul Vallas, formerly the CEO of Chicago Public Schools.
Johnson, who won the endorsement of self-described democratic socialist Bernie Sanders, an Independent Senator from Vermont, will replace outgoing mayor Lori Lightfoot. Lightfoot proved deeply unpopular with the public, garnering accusations of bullying and aggressive behavior from staff and colleagues during her tenure.
When Lightfoot failed to get enough votes earlier this year to qualify for the run-off, she blamed her defeat on racism, claiming that being black must be the reason. Her successor is black.
Lightfoot's defeat was the first time in 40 years that a Chicago mayor did not win re-election. She came in third behind Johnson and Vallas. Most observers believe rising crime in the city was primarily responsible for her defeat. The crime and murder rates reached surprising highs during her tenure.
Chicago's murder rate climbed to 707 in 2021 alone, a 25-year high for the city long known as one of America's murder capitals.
Johnson is more clearly leftist than his opponent Vallas. Johnson got the endorsement of the powerful Chicago teacher's union, which can't compete in a die-hard Democrat city with Vallas' backing from the police union and business organizations.
Johnson pulled ahead earlier in the race, gaining a plurality in the February general election. That election would have decided the mayor's race if any of the candidates had achieved more than 50 percent of the vote. But none did, necessitating the April 4 runoff.
Local progressives say the mayor's office is the highest position recently reached by an active teachers' union member.
Copyright 2023, WatchDogReport.org