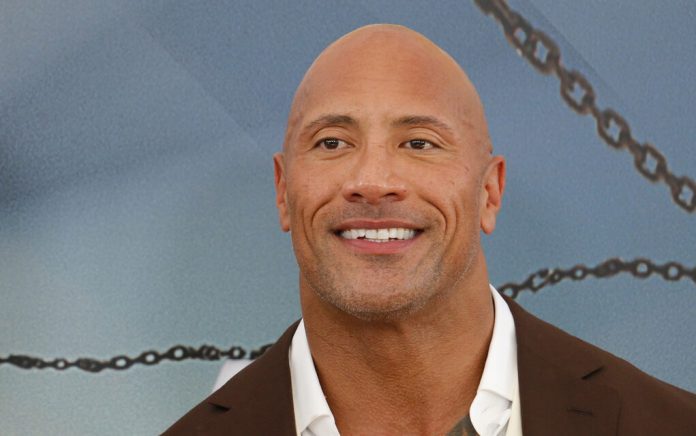 (WatchDogReport.org) – Dwayne "The Rock" Johnson is one of the most recognizable celebrities in the country. Apparently, he has a doppelgänger serving as an Alabama police officer. Now, that cop is using his familiar good looks for a good cause.
In mid-August, the Morgan County Sheriff's Office posted a photo of one of its deputies and an employee of its corrections department. A TikTok user took a screenshot of the photo and shared it on the app exclaiming, "Look at him! You can't tell me that's not Mr. Dwayne!"
This officer looks exactly like The Rock 😱

Dwayne Johnson responded to to Patrol Lt. Eric Fields on social media early on Tuesday: https://t.co/KG6MDHnIJ0 pic.twitter.com/PvCu2cOEGI

— NowThis (@nowthisnews) August 31, 2021
According to reports, The Rock's brother from another mother (and father) is actually Lt. Eric Fields. The lieutenant said people always tell him he looks like the former WWE wrestler, and he just goes with it.
The Rock shared the viral photo of Fields next to a photo of himself and said, "Guy on the left is way cooler."
Oh shit! Wow.
Guy on the left is way cooler.
Stay safe brother and thank you for your service. One day we'll drink @Teremana and I need to hear all your "Rock stories" because I KNOW you got 'em 😂😈👊🏾🥃 #ericfields https://t.co/G38tOr68cW

— Dwayne Johnson (@TheRock) August 31, 2021
Fields is now using his viral fame to raise awareness for Sgt. Chris Dillard, a 26-year law enforcement veteran who was just diagnosed with ALS (also known as Lou Gehrig's disease). The disease attacks the nervous system and leads to loss of muscle control.
Fields recently shared a GoFundMe campaign launched to raise money for Dillard's treatment. The campaign has raised more than $16,000. The newly famous deputy also said they don't just need a bunch of money; prayers and support go a long way.
Copyright 2021, WatchDogReport.org