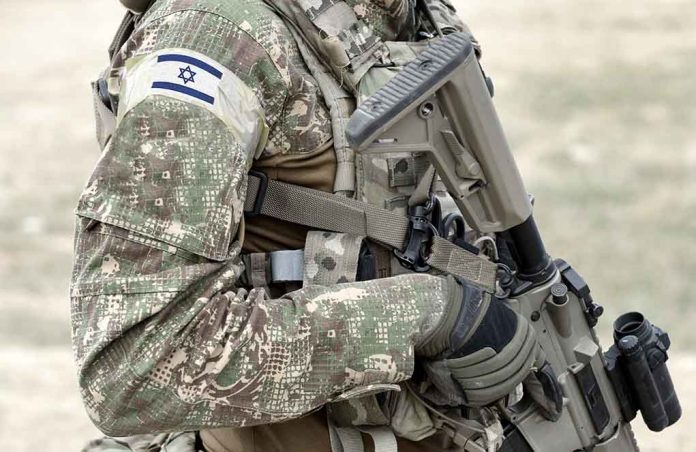 Ceasefire ORDERED – The Fighting Has Stopped!
(WatchDogReport.org) – The modern-day country of Israel was established in May 1948, when David Ben-Gurion, the country's founder and first prime minister, pronounced it to the world with President Harry S. Truman's official recognition. However, Muslim countries in the region have been in military conflicts with the Jewish state since then, with most refusing to acknowledge its right to exist, even to this day. Now, a ceasefire has been ordered after the most recent battle.
Latest Fighting
The Israeli Defense Force (IDF) arrested Sheikh Bassam al-Saadi, one of the leaders of the Palestinian Islamic Jihad (PIJ). In response, the group, which is allegedly backed by the Islamic Republic of Iran, threatened to launch rocket attacks against the Jewish homeland. Jerusalem took preemptive measures, launching Operation Breaking Dawn against the jihadists' locations in the Gaza Strip.
One of the IDF missiles also killed Khaled Mansour — one of the terrorist group's top military leaders — along with several of his top aides. In response, the PIJ began lobbing hundreds of rockets into southern Israel.
Unfortunately, when the people who use terror as a weapon choose to place their bases of operation in densely populated areas, civilian casualties become unavoidable. The mainstream media is making sure the world knows about the deaths of non-combatants, including children, while painting Israel as the bad guy in this scenario. Since many on the Left, like Rep. Rashida Tlaib (D-MI), continually make pro-Palestinian and anti-Semitic statements, perhaps this should come as no surprise.
Ceasefire
On the evening of August 7, a truce between the two groups took effect. Intermediaries from Egypt and Qatar were involved in negotiations. However, it appears the two sides may not agree on some of the conditions involved.
The PIJ believes this ceasefire is contingent on the release of two of its high-ranking members from Israeli custody. Israel's Internal Security Ministry says that no such agreement was in place, and Cairo has cast doubts that such a firm agreement was part of the deal.
The Iran Connection
The Islamic Republic of Iran has been classified as the world's worst state sponsor of terrorism by several administrations from both sides of the aisle, and several experts claim the country supports the PIJ. Col. Richard Kemp, a retired officer who commanded British troops in Afghanistan, told Fox News Digital, "PIJ is an Iranian proxy and is funded by Iran to the tune of hundreds of millions of dollars."
Dr. Ibrahim Fraihat of the Doha (Qatar) Institute was quoted by the Al Jazeera news outlet as saying, "because of the links to Iran, we are seeing one of the causes of Israel's attacks." Throughout the conflict of the past week, Hamas, the major governing group of Gaza, has refrained from joining in on the rocket attacks.
According to UN Middle East envoy Tor Wennesland, "the ceasefire is fragile." As of Monday evening, it was still holding.
Copyright 2022, WatchDogReport.org