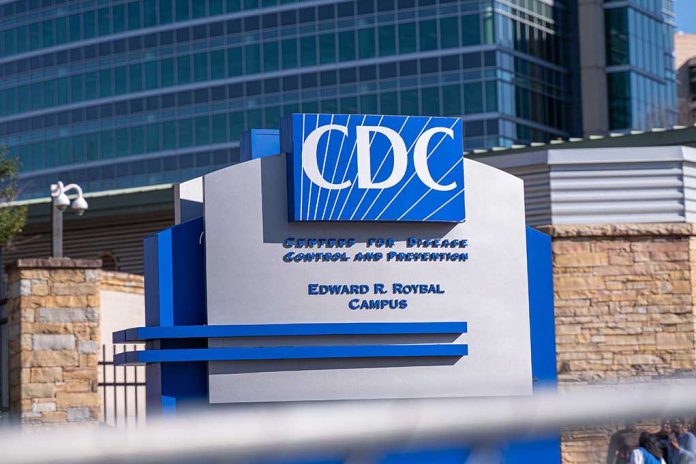 (WatchDogReport.org) – The Centers for Disease Control (CDC) encourages male attempts at breastfeeding, even though it is potentially hazardous to infants. On its website, the CDC states that trans women can "chest feed" via supplementation with pasteurized donor milk or formula and lactation-inducing medications. Similarly, it says that trans men who have had their breasts removed may still want to chest feed, and this is possible if patients are prescribed "medication to induce lactation."
Trans women can feed infants by producing milk created by a cocktail of drugs that causes the male body to mimic a woman's during the late stages of pregnancy. One of the drugs used is Domperidone, which the Federal Drug Administration advises pregnant women not to take. "Because of the possibility of serious adverse effects, FDA recommends that breastfeeding women not use domperidone to increase milk production," the agency said.
Dr. Jane Orient from the Association of American Physicians said doctors have no idea what the long-term impact on infants will be. "It's become so politicized that you can do all kinds of things for a politically approved purpose," she said.
Dr. Orient is one of the few physicians courageous enough to speak out and declare the dangers the practice poses to young babies. Dr. Stuart Fischer from New York has also expressed concern saying it is "hard to believe" that women's milk can be replicated in male bodies.
Images of males breastfeeding babies are increasingly showing up on social media and are celebrated by left-wing activists. In the UK, a left-wing MP from the opposition Labour Party tweeted his approval of a photo featuring a male with a baby feeding from his chest.
The Member of Parliament said he was "100% proud" to support the trans woman's choice to nurse the child. The individual in question, Mika Minio-Paluello, recently appeared on a mainstream news report about how "mums" are struggling through the UK's cost of living crisis.
Copyright 2023, WatchDogReport.org