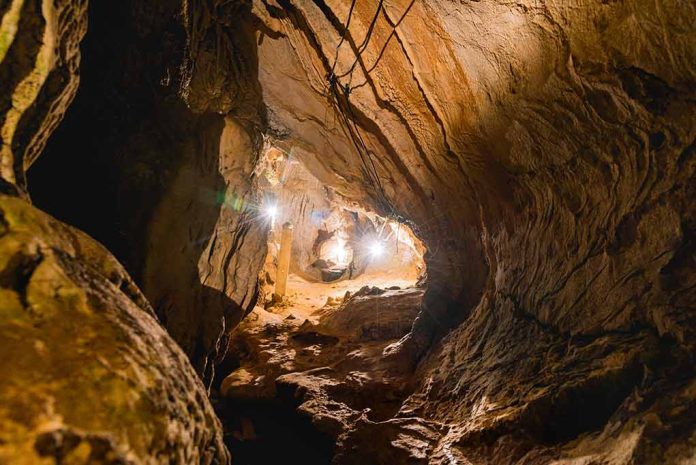 (WatchDogReport.org) – A cave explorer from the United States, Mark Dickey, became ill while charting the Morca cave system in southern Turkey. He was struck suddenly with a gastrointestinal ailment while exploring an area of the system known as "Camp Hope," which lies 3300 feet below the surface. Dickey began having abdominal pain that escalated, and he started vomiting blood.
A group of more than 150 people came together to assist in the rescue. It took nine days for rescuers to get to Dickey and extract him from the cave. The rescue crews consisted of people from seven European countries, including Italy and Croatia.
The Hungarian Cave Rescue Service reached Dickey on Sunday, September 10, and administered medical care. The team found the spelunker in "serious, life-threatening condition." The rescue team was able to provide medication and a blood transfusion. Dickey's condition improved enough that he was able to stand. As soon as his condition allowed, he was evacuated from the cave system on a stretcher after volunteers had cleared a path to the surface.
At the time of this writing, Dickey was at the Mersin City Hospital being observed at the intensive care unit and was said to be doing well.
Dickey told reporters that he began throwing up blood and having pain, but he wasn't seriously worried until he started feeling like he would lose consciousness. At that point, he admitted having thoughts of not making it out of the cave alive. Dickey said it felt "amazing" to be back above ground. His parents expressed extreme gratitude to everyone involved in his rescue.
Several agencies were involved in Dickey's incredible rescue, including the Turkish Ministry of National Defense, The European Cave Rescue Association, and the Turkish Disaster and Emergency Management Presidency. The New Jersey Initial Response Team expressed thanks to all agencies.
Copyright 2023, WatchDogReport.org