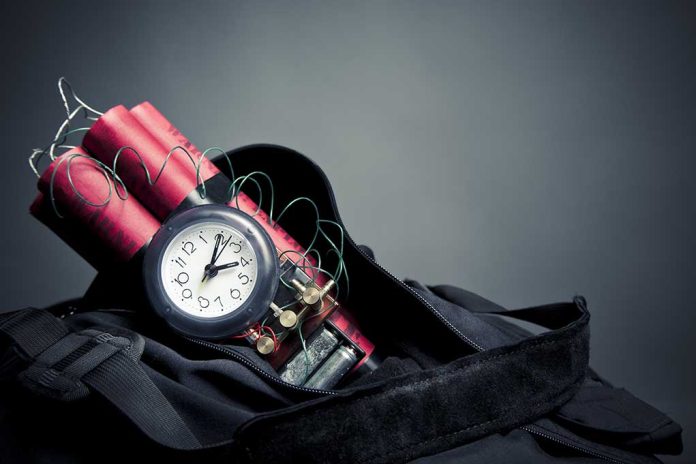 (WatchDogReport.org) – The Mexican Armed Forces said on August 22 that many drug cartels across the country have increased the use of improvised explosive devices and even roadside bombs this year. It added that 42 Mexican soldiers, police officers, and suspects have been severely wounded by bomb-dropping drones so far in 2023, representing a significant increase from the 16 cases reported in 2022.
The statistics, which were provided by Mexico's Secretary of Defense, Luis Sandoval, only included those who were injured by explosive devices. However, Mexican officials have recognized that four state police officers and one National Guard officer were recently murdered in two such attacks.
During a press conference in Mexico City, Sandoval said that drone-carried bombs were on the rise, pointing out that this type of assault was unknown in the country before 2020. While he also said that 260 of these cases have been recorded this year, Mexican media outlets revealed that attacks by bomb-dropping drones occur almost every day in Michoacan's western state.
Sandoval told reporters that authorities have found six car bombs this year, which is already more than the five car bombs found in 2022. Despite this issue, the Secretary of Defense said that car bombs have been used in the country for years, especially in the northern region.
In a news release, the Mexican Armed Forces said that the total amount of car bombs, roadside bombs, and drone-carried bombs that authorities identified this year was 556. Mexican officials said in the news release that the army has teams that assist civilians and armed officers with destroying or deactivating these types of bombs. They also noted that those who use these devices are all members of "organized crime."
According to reports, over half of the total amount of explosives found during the administration of President Andres Manuel Lopez Obrador were found in the state of Michoacan. This is an area controlled by the Jalisco cartel, which is currently in war against a coalition of local bands.
Copyright 2023, WatchDogReport.org