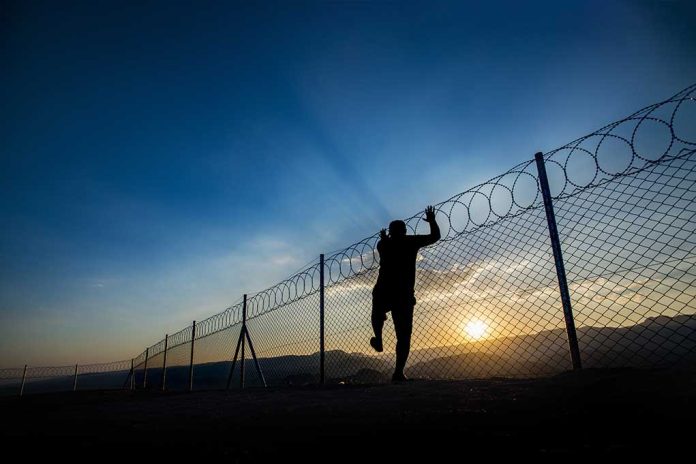 (WatchDogReport.org) – When Mexican security forces capture drug cartel criminals who have committed crimes in the US, or who were born here, our government works hard to extradite them so they can face American justice. One great success of that policy was the incarceration of a brutal killer nicknamed La Barbie. Captured by Mexican police, he was sent back to the US, convicted, and locked up in a federal prison where he belonged. There's just one problem. He seems to have disappeared.
Cartel hitman Edgar "La Barbie" Valdez-Villareal that's fond of videotaping his t*rture sessions has gone missing from a federal prison in Florida, where he was serving a 49-year sentence. pic.twitter.com/BSmf6f0KQV

— DomisLive NEWS (@domislivenews) December 7, 2022
In 2015, after a five-year extradition battle, Texan-born cartel enforcer Edgar Valdez-Villareal was handed over into US custody. Valdez-Villareal, whose blond hair and light skin earned him the nickname "La Barbie" after the popular doll, was convicted of drug trafficking and money laundering, sentenced to 49 years in prison and locked up in a federal penitentiary at Coleman, Florida, with a release date of July 27, 2056.
However, in early December, Mexican President Andrés Manuel López Obrador announced that Federal Bureau of Prisons records now list Valdez-Villareal as "not in BOP (Federal Bureau of Prisons) custody" — a fact the Bureau confirmed to AFP, per CBS News. The BOP said they don't confirm the exact location of prisoners who aren't in its custody, but said possible reasons included court hearings or medical treatment.
However, experts on the Mexican cartels say it's possible Valdez-Villareal could have made a deal with federal agencies and been released, perhaps in exchange for information on other cartel leaders. Has this dangerous criminal, famous for torturing and decapitating his victims, been released — or has he somehow managed to escape?
Copyright 2022, WatchDogReport.org