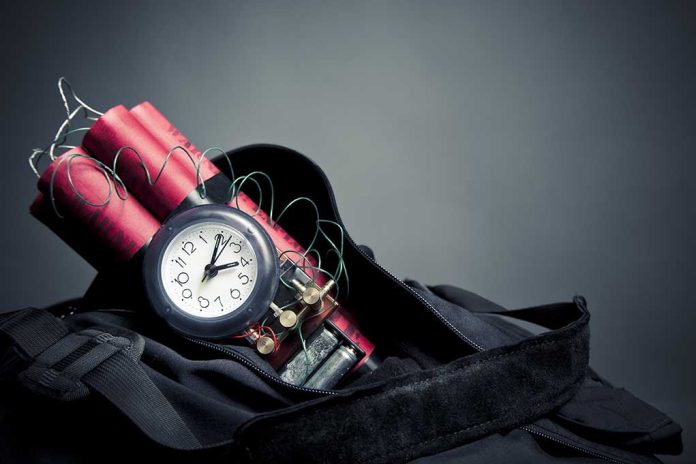 Government BOMB THREAT – Agents Swarm The Scene
(WatchDogReport.org) – Canadian Border Agents sent word to police in Ottawa on Saturday, June 11, of a possible bomb threat against the Parliament. The building and surrounding area went into immediate lockdown. According to Reuters, a government source confirmed there was what authorities deemed an immediate threat.
Canadian police are investigating a possible risk to national security that forced parliament to lock down for several hours on Saturday after border agents warned of a bomb threat, a government source said. https://t.co/I7HuxVaCVr

— Newsmax (@newsmax) June 12, 2022
The source, unauthorized to speak on the record, described two vehicles parked near the building that may have been rigged with explosives. After being briefed on the investigation, the source also confirmed that the Royal Canadian Mounted Police Integrated National Security Enforcement Team launched a probe into the case. The team investigates matters of national security.
It remains unclear how serious the threat was or the identity of the people involved. Ottawa police confirmed there were two vehicles and two people of interest detained, but no charges have been announced. The agency doesn't comment on active investigations until filing official charges.
Canadian Parliament is no stranger to lockdowns. The Freedom Convoy trucker protest effectively shut the entire area down for weeks. Some streets around the building remain restricted to avoid a repeat of the incident, which may have made vehicles parked along the roadways there a little suspicious to begin with.
Parliament wasn't closed for very long. Whatever the threat was, the police seem to have contained it quickly.
Copyright 2022, WatchDogReport.org