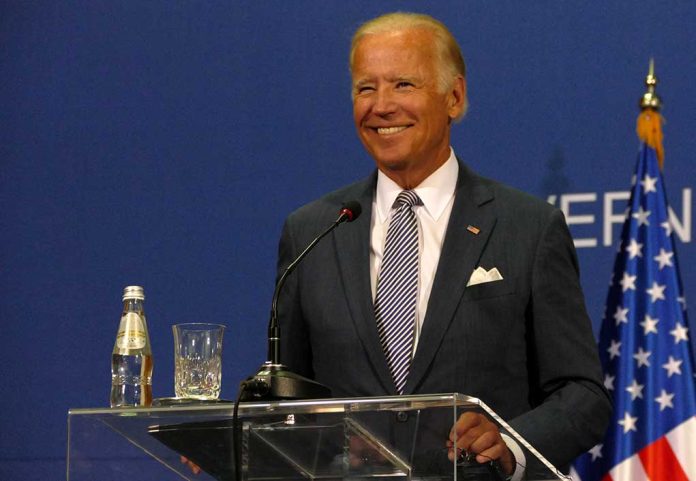 (WatchDogReport.org) – Republicans are raising concerns about whether President Joe Biden is fit to serve — again. Senator Rick Scott (R-FL) is one of the loudest voices calling for this action. Amid the crisis in Afghanistan, rumors are swirling about the possibility Democrats could try to use the 25th Amendment to oust the president. However, that's unlikely to happen.
Obama's White House physician said it is time to invoke the 25th Amendment to remove Joe Biden.

He said Biden is "not mentally capable" of managing the Afghan crisis.

Do you agree?

— Andrew Pollack (@AndrewPollackFL) August 17, 2021
The 25th Amendment allows the vice president and the presidential cabinet to oust a president who is no longer able to serve. For example, if Biden were no longer mentally or physically fit and it impacted his ability to lead, Vice President Kamala Harris could make a move to take control of the presidency if she had enough support from cabinet members.
After the disastrous events in Afghanistan, we must confront a serious question: Is Joe Biden capable of discharging the duties of his office or has time come to exercise the provisions of the 25th Amendment? https://t.co/l1bFrUdZH9

— Rick Scott (@SenRickScott) August 16, 2021
Biden's poor handling of the withdrawal from Afghanistan isn't a valid reason to remove the president from office.
There are also other considerations to think about when discussing whether Kamala would take the presidency through force. First, it would hurt the party by sowing division between the people who support Biden and the ones who support her. Also, the 2022 midterm elections are a little over a year away, so that would almost certainly damage any chances the party would have to keep the majority in Congress.
In other words, there's very little chance the Democratic Party would even attempt to oust Biden over the Afghanistan crisis. If they did try, it would fail.
Copyright 2021, WatchDogReport.org