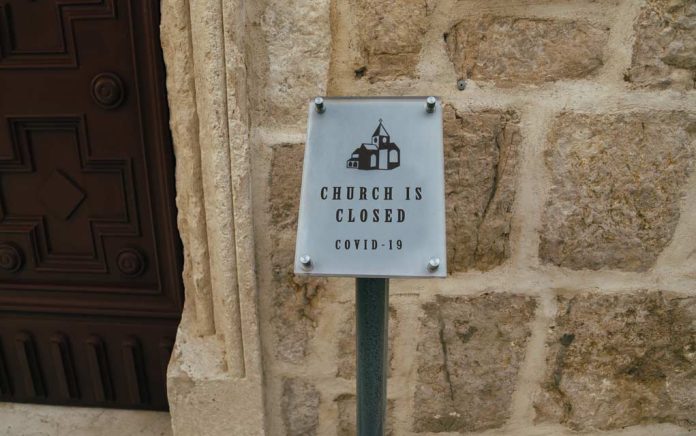 (WatchDogReport.org) – California is one of the states with the most COVID-19 cases. Unlike Florida and South Dakota, it's run by people who seem excited to attack the Constitutional rights of Americans. Governor Gavin Newsom (D) continued his assault on the residents of his state, but he did suffer a blow in the Supreme Court.
Religious Freedoms
On Thursday, December 3, the Supreme Court ruled in favor of a petition from the Harvest Rock Church in Pasadena objecting to the state's restrictions on religious institutions. The Liberty Counsel, attorneys for the church, argued Newsom was violating the Constitution by not allowing people to freely worship. The law firm pointed out there are no capacity limits on "food packing and processing, laundromats, and warehouses."
The argument was similar to one made by religious organizations in New York after Governor Andrew Cuomo (D) issued capacity limits on churches there. The Supreme Court threw out those restrictions the previous week.
The court's decisions were notable because they voted to uphold church restrictions in California earlier this year. But, that was when Justice Ruth Bader Ginsburg was on the court. Now, with Amy Coney Barrett, it's a whole new ballgame.
Unfortunately, Newsom isn't stopping his assault on personal freedoms.
New Stay-at-Home Order
On the same day the court sent the religious case back to the lower courts, Newsom issued a new stay-at-home order for some areas. He called it an "emergency brake" to try to stop the spread of the virus throughout the state.
According to his rules, when the ICU capacity in a region is less than 15%, a stay-at-home order goes into effect for 3 weeks. This means nail and hair salons, bars, and other services will close. Schools can stay open if they receive a "critical infrastructure" waiver, but residents aren't allowed to have any private gatherings.
Ironically, Newsom recently took a lot of heat for attending a private party in Napa. Apparently, the rules don't apply to the governor. That's a story of hypocrisy being repeated across the country by Democrats.
Copyright 2020, WatchDogReport.org