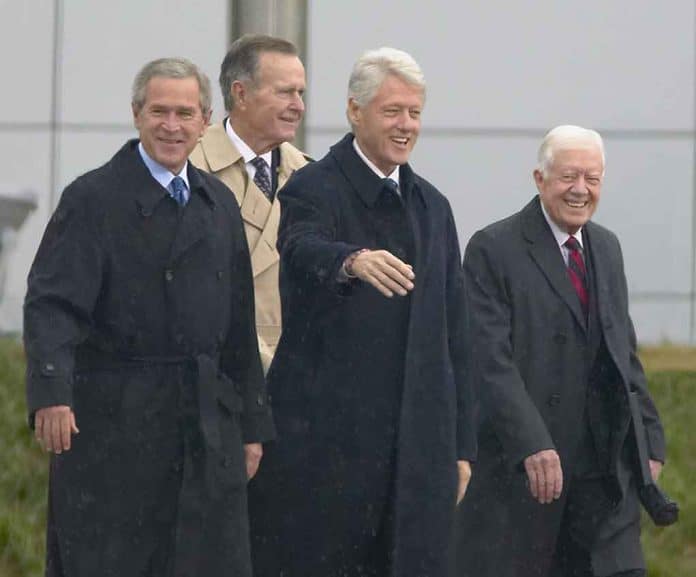 (WatchDogReport.org) – Campaign reports made public on January 31 show that former Republican President George W. Bush donated to the midterm primary campaigns of two Republicans known for their criticism and condemnation of former President Donald Trump. The donations are a clear sign of an exciting primary season, as Trump is backing each candidate's primary challenger, showing the continued disagreements between the Bush family and Donald Trump.
The recipients were Representative Liz Cheney (R-WY) and Senator Lisa Murkowski (R-AK), both of whom are known for their votes in Congress to impeach Trump. Cheney was also selected by Nancy Pelosi to sit on the January 6 committee, and has been one of the committee's most vocal critics of the former president.
REPORT: Former President George W. Bush donated money to the reelection campaigns of Wyoming Rep. Liz Cheney and Alaska Sen. Lisa Murkowski at the end of last year. https://t.co/mc1dEeru74

— Newsmax (@newsmax) February 1, 2022
George Bush wasn't alone in donating to Liz Cheney; his brother, Jeb Bush (R), followed suit and contributed thousands to the Wyoming lawmaker's campaign, bringing her total fundraising yield to a whopping $2 million in the last quarter alone — more than four times what her Trump-endorsed opponent, Harriet Hageman, was able to raise.
Murkowski's vote and condemnation for Trump has led to his strong endorsement of her primary challenger, Kelly Tshibaka, in Alaska. But donations like Bush's have given Murkowski's campaign a significantly larger war chest than her Trump-backed challenger.
The donations from former President Bush were the only known campaign contributions made by him in 2021. And with money flowing into challengers to Trump-endorsed candidates across the nation, it's clear that the Bush, Cheney and Murkowski wing of the party will have the capital reserves for a competitive showing in the coming primary elections.
Do you think the Bush brothers are right to support Donald Trump's detractors in the Republican Party?
Copyright 2022, WatchDogReport.org