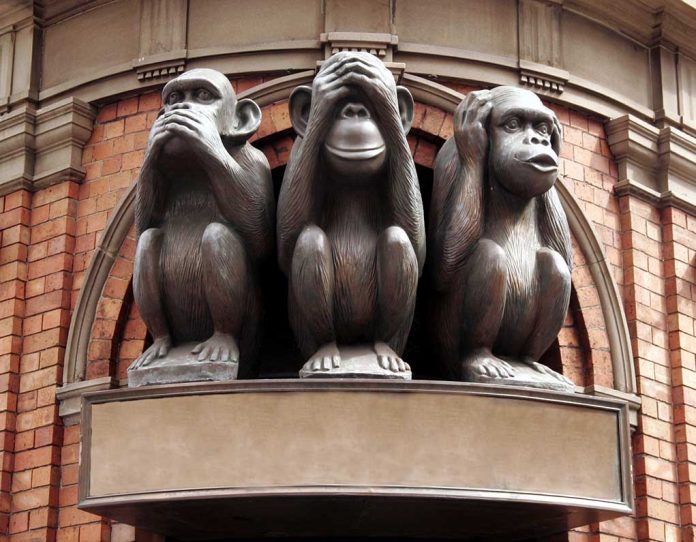 (WatchDogReport.org) – The witness of a building collapse in Davenport, Iowa, on May 28 says that the authorities are covering up details and failing to tell the "whole story."
Witnesses stated that the collapse of an apartment building in Davenport occurred at 5 pm Chicago Dateline Time within city limits. Authorities reported that people were still unaccounted for in the rubble at the time of this report.
Lexus and Quanishia White-Berry were at home at the time of the incident. While Lexus escaped the wreckage, Quanishia was not as fortunate and went missing. Lexus Berry told reporters that Quanishia was pinned by her legs under the rubble. The image of Quanishia being trapped is one Lexus says she will "never forget."
Later, fire rescue pulled Quanishia White-Berry from the rubble, and she was reunited with her spouse Lexus. Quanishia was in the care of a local hospital, sedated but able to breathe with the assistance of a ventilator at the time of this writing. Other media reports explained that Quanishia White-Berry had her leg "amputated" at the scene of the collapse.
Lexus Berry told reporters that the response of the city authorities was, in her view, questionable and that the city was withholding information, even while they were holding press conferences and conducting other public response efforts.
Following the building collapse, Davenport's chief building inspector, Trishna Pradhan, reportedly resigned. Pradhan had come under scrutiny after signing off on the inspection of the six-story apartment complex. A private contractor company had reportedly warned Pradhan and the city inspection authorities that the building was not "structurally sound" and that "someone would die" if it wasn't fixed.
The private contractor's warning was reportedly issued in March. By May, the building had collapsed. No deaths were announced at the time of this report, yet the damage to people was profound. On May 30, media explained that the rescuers at the scene faced a "no-win" scenario where they would need to risk entering a building on the verge of total collapse to save the possible survivors still inside or let the apartment be demolished. Authorities told the public that "five people" remained unaccounted for at the time.
Copyright 2023, WatchDogReport.org