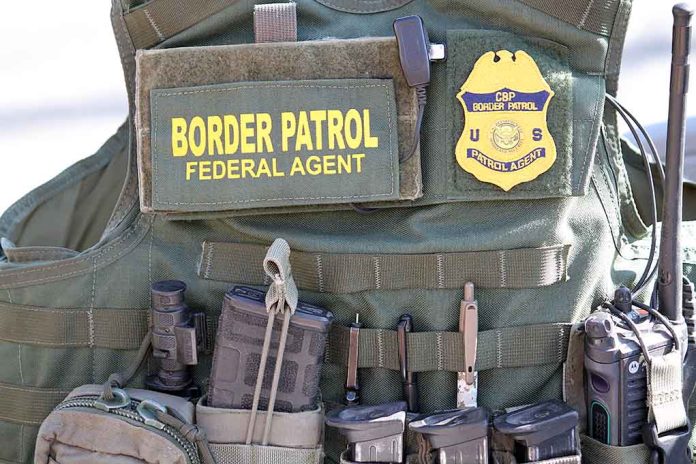 (WatchDogReport.org) – On January 19, House Committee on Oversight and Accountability Chairman James Comer (R-KY) released an announcement. The legislator said the House committee planned to hold a hearing in February to look into how the Biden Administration has handled ongoing border issues. He also asked four chief patrol agents to testify. A little over a week later, he sent a letter to Department of Homeland Security (DHS) Secretary Alejandro Mayorkas. In it, he stated the department wouldn't let them appear, so he was extending the invitation again to give them another chance to comply, threatening "compulsory" means if they continually refused.
On January 31, Comer again wrote to Mayorkas, acknowledging that DHS had changed its mind about allowing two agents to appear before the committee. One of them, Chief Patrol Agent Gloria Chavez, comes from the Rio Grande Valley sector, and the other, Chief Patrol Agent John Modlin, is from the Tucson region. The lawmaker said the Oversight Committee will seek information about areas across Texas, Arizona, New Mexico, and California.
Accountability for the border crisis is long, long overdue. https://t.co/QZdBzHvk9N

— Dan K. Eberhart (@DanKEberhart) January 19, 2023
Comer claims President Joe Biden and his administration have done nothing to improve the crisis at the border. In fact, he said policy rollbacks have been making way for human smugglers and drug cartels to thrive at the border, and the House wants answers. He accused the Biden administration of "lying to the American people" about border security, insinuating the problem is not that bad.
Meanwhile, Mayorkas is facing possible impeachment, as at least one House Republican announced his plans to file articles to remove the secretary from his position. Representative Andy Biggs (R-AZ) recently appeared on "Tucker Carlson Tonight," saying he believes Mayorkas is guilty of "high crimes and misdemeanors" for his handling of the border.
The Oversight Committee hearing in the House is set to begin on February 7.
Copyright 2023, WatchDogReport.org