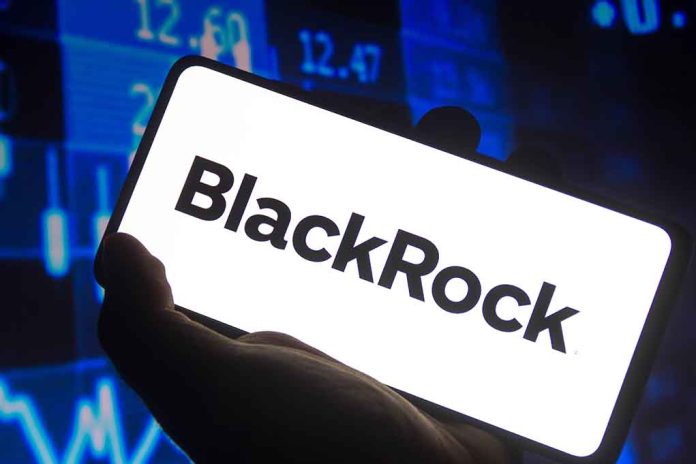 $1.7 TRILLION LOST – Vanished Into Thin Air!
(WatchDogReport.org) – BlackRock, the world's largest investment management firm, is well known for its call for global activism on issues such as climate change, gender neutrality, and other "woke" talking points. In a report to shareholders, the company also became infamous for losing more money than any other in a 6-month period, shedding $1.7 trillion in assets under management.
Investment firm BlackRock $BLK has lost $1.7 trillion of its clients' assets in the first half of 2022.

— Watcher.Guru (@WatcherGuru) July 20, 2022
Chief Financial Officer Gary Shedlin told investors the company experienced unprecedented anomalies and situations global in scale in recent decades. He cites soaring inflation, fears of an inevitable recession, and interest rates continuing to climb as the driving force behind stagnant or declining markets.
The dollar gaining significant value over other currencies also played a role. Geopolitical tensions from the Russia-Ukraine War, heightened fears of a Chinese invasion into Taiwan, and the breakdown of diplomacy with a nearly-nuclear Iran certainly aren't helping global investors, either.
Diluted earnings per share this quarter for BlackRock were down to an adjusted $7.36, a decline of 21%. Revenue decreased by 6%. Despite losing such massive amounts, the company's $90-billion inflow shows what Shedlin calls the "resiliency of the platform." He also lauded the company's investment management decision to buy back $1 billion million in shares, $500 million of which the company bought back in the second quarter.
Shedlin offered a positive outlook for the future, noting that the company has weathered many storms, including the financial crisis of 2008 and the earliest and toughest days of the pandemic. Before the CFO report, however, the company's general counsel was sure to let anyone listening know that it could all go south again.
Copyright 2022, WatchDogReport.org