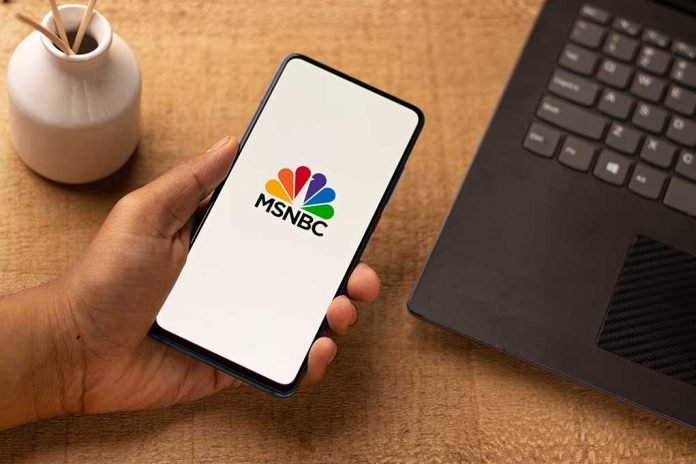 (WatchDogReport.org) – On November 2, Republican Glenn Youngkin sailed to victory in the Virginia gubernatorial race. Winsome Sears, a conservative, also won the election for lieutenant governor, making history. Several other members of the party won seats in the legislature.
The GOP's victories in Virginia led to a massive freakout by the Left. Democrats were furious Conservatives were able to defeat them so soundly in the state. MSNBC Host Joy Reid was especially angry about the election results and made wild accusations during the network's election coverage. Her remarks were so egregious, Sears, a black woman like Reid, issued a challenge.
Joy Reid Insults GOP
First, to understand the anger coming from the Left, one must understand what happened. Youngkin didn't just win an election; he beat the Democratic machine. Terry McAuliffe is an ally of former President Barack Obama, former Secretary of State Hillary Clinton and President Joe Biden. Still, he lost. Sears' win was the icing on the cake for Republicans and more bad news for the Democrats.
Following the wins, Reid said people need to start admitting "Republicans are dangerous." She said the Right doesn't just disagree about policies like taxes and other issues. The MSNBC host claimed Conservatives are national security threats "stoking that kind of soft, white nationalism."
Sears Objects
A day after Reid made those comments, Sears told the hosts of Fox News's "The Story with Martha MacCallum" she would love if Reid would have her on her show. The lieutenant governor-elect said she would have a "real discussion" with the leftist.
Hey @JoyAnnReid, I heard your shameful comments. I'll be patiently waiting for an invite to come on to your show to respond. Be well! 👍🏾 pic.twitter.com/KgzTDsm9Kg

— Team Winsome (@winwithwinsome) November 3, 2021
Reid hasn't responded to the suggestion.
Historic Candidate
Reid claims the Republican party supports white supremacy, something she has said on a number of occasions. Yet, Virginia voters just elected the first black woman ever to fill the role as lieutenant governor. In fact, Sears is already the first and only black woman to win a House seat in the state.
The Republican is also an immigrant. She came to the United States decades ago with her father and went on to join the US Marines. Later, she received her Master's degree, and then, in 2001, she ran for office in the state. She won, becoming the first black woman ever elected to a statewide seat. Now she's going to occupy the second-most powerful position in the state under the umbrella of the GOP. It doesn't sound like something white supremacists would allow.
Copyright 2021, WatchDogReport.org