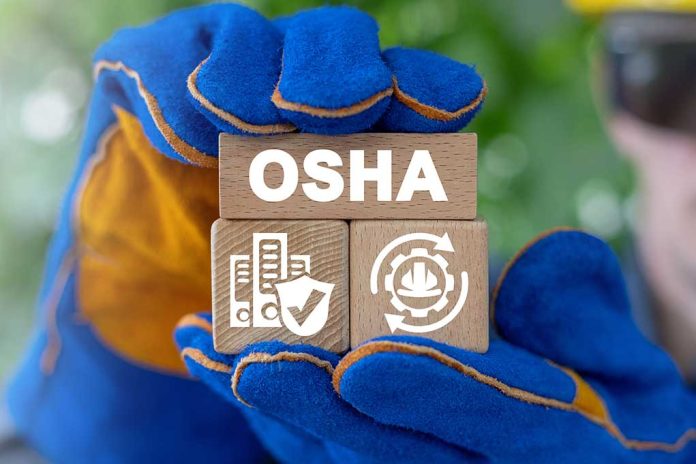 (WatchDogReport.org) – On January 13, the Supreme Court ruled on the National Federation of Independent Business v. Labor Department case, striking down a federal mandate on businesses to regulate employee testing and vaccination requirements. A week after the crippling loss in the SCOTUS, President Joe Biden's administration is formally pulling the plug on the mandate.
On January 25, the US Department of Labor's Occupational Safety and Health Administration (OSHA) announced it was formally withdrawing the November 5, 2021, emergency temporary standard order that mandated vaccination or weekly testing for employees working at companies with more than 100 employees. The federal agency recommended companies still encourage employees to get the vaccine, but Biden's mandate is no longer enforceable. The agency also announced it was going to create a permanent rule for the vaccine-or-test mandate.
Former President Donald Trump's ex-lawyer, Jenna Ellis, called the announcement about the proposed permanent rule "utterly stupid."
UTTERLY STUPID: OSHA is pulling their unconstitutional vaccine mandate, but now advising they are going to try to create a "permanent rule" rather than an emergency temporary standard. So where does the battle go from here? I joined @newsmax w/ @JennPellegrino @LyndsayMKeith pic.twitter.com/p97pQQTwgS

— Jenna Ellis (@JennaEllisEsq) January 26, 2022
Biden's vaccine mandates have been incredibly controversial. When he ran for office, he said he wouldn't implement a mandate for US citizens, but then seemed to break that promise by making millions of Americans choose between their jobs and compliance. Since then, the president's rhetoric has become increasingly more inflammatory. Biden has said his "patience is wearing thin" while he waits for people to get the vaccine. He also claims the unconstitutional OSHA rule was a way for people to protect their coworkers.
Now that the administration is trying to create a permanent rule, the fight will likely become even more contentious, and may even end up back in court.
Copyright 2022, WatchDogReport.org