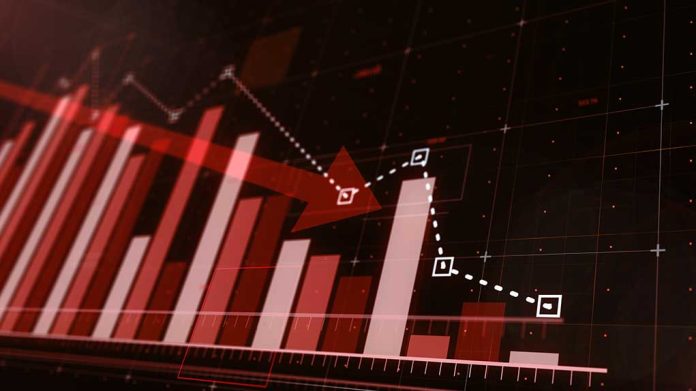 (WatchDogReport.org) – President Joe Biden hasn't officially announced he is running for another term in the Oval Office, but he has communicated his intention to do so. In fact, on February 3, the Associated Press (AP) reported the US leader stood in front of an enthusiastic crowd in Philadelphia who were calling for "four more years." Despite this, however, the AP recently released a poll showing many voters aren't excited about the prospect of Biden staying in office for a second stint.
On February 2, the AP released the results of a recent poll the outlet completed in conjunction with NORC Center for Public Affairs Research. It reported that before the midterms, 52% of Democrats supported Biden for another run, but the most recent survey showed only 37% on the Left now feel that way.
"Just 37% of Democrats say they want Biden to seek a second term, down from 52% in the weeks before last year's midterm elections."

"Only 22% of U.S. adults overall say he should run again."https://t.co/OioK0rB4kB

— Tom Bevan (@TomBevanRCP) February 7, 2023
Although the numbers dropped between the fall of 2022 and January across all age demographics, the largest dip came from voters aged 18 to 44. Nearly 50% in that age group were okay with Biden as the Democratic nominee before, but the number plunged to a measly 23% in the latest poll. Voters over 45 had a less significant drop, but the percentage still declined from 58% to 49%.
Some Americans noted they felt the commander-in-chief is simply "too old" to go for a second term. Interviews with survey participants after the poll showed people were noticing how the president walks, his health, and his repeated gaffes are reasons for concern. Some said the job might be suited for someone younger, as the position is quite stressful.
White House Press Secretary Karine Jean-Pierre responded to a question about the data during her briefing on February 6. She encouraged the country to be less concerned about Biden's age and, instead, look at his accomplishments during his first two years as leader of the free world. She also confirmed he still "intends to run."
Copyright 2023, WatchDogReport.org