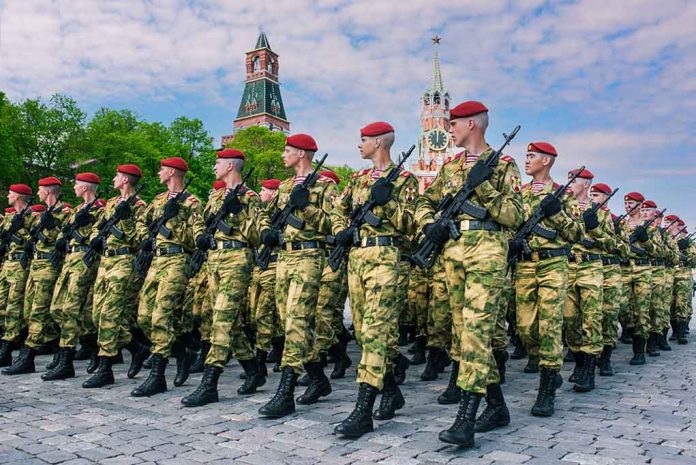 (WatchDogReport.org) – President Joe Biden's political personality is that of a stand-up tough guy. For years, Biden's stance on Russia, particularly Vladimir Putin, is essentially "let me at him." He's promised the American people the world, all the while pouncing on former President Donald Trump for being "soft" on Putin.
Biden spoke in absolutes to Putin many times. He called him a bully, said his days of tyranny and intimidation were over, and that he's gone head-to-head with Putin, making it clear that the United States wasn't gonna "take any of his stuff."
As the saying goes, "there's always a Tweet." This is no different. The internet is written in ink. This tweet from two years ago shows that hubris doesn't always heed results:
Vladimir Putin doesn't want me to be President. He doesn't want me to be our nominee. If you're wondering why — it's because I'm the only person in this field who's ever gone toe-to-toe with him.

— Joe Biden (@JoeBiden) February 21, 2020
People from across the political spectrum are wondering where those promises are now, as the man who called Trump "Putin's puppy" seems to be in way over his head. Senator Lindsey Graham (R-SC) made it clear that Biden is getting "run over" by Putin.
Joe Biden told the nation all the way back in 2009, in a major foreign policy address on behalf of the Obama administration, that it was time to "press the reset button" on Russia. It seems he's still having a hard time finding it.
Copyright 2022, WatchDogReport.org