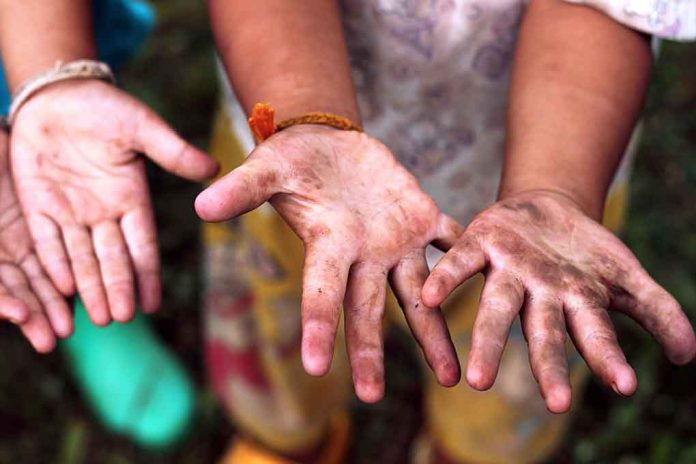 (WatchDogReport.org) – The Democrats' green agenda relies heavily on all-electric vehicles (EVs), which in turn rely on rechargeable batteries, and those need certain materials for their manufacture, including cobalt. To get some, Secretary of State Antony Blinken signed a memorandum of understanding (MOU) with the Democratic Republic of Congo (DRC) and Zambia on behalf of President Joe Biden.
'EGREGIOUS' AGREEMENT: About 40,000 children are believed to work in mines in the southern part of the Democratic Republic of the Congo, according to UNICEF. https://t.co/LryfhV3BJy pic.twitter.com/dl7gCVwcDW

— Fox News (@FoxNews) December 17, 2022
According to the United States Geological Survey (USGS), the DRC accounted for more than 70% of the world supply of cobalt in 2019 and had more than 50% of the estimated world reserves. On the surface, it may seem to make sense to have such an agreement, but Conservatives are concerned because it seems that the progressive agenda is being placed in front of the well-being of children.
Biden's State Dept announced yesterday an agreement to get minerals from the Congo, which has a horrific history of child slave labor, & Zambia. This news is outrageous yet unsurprising. Biden has a history of endless anti-mining, anti-American worker actions. Thread:

— Pete Stauber (@RepPeteStauber) December 14, 2022
A report on the US Department of Labor (DOL) website says, "children in the Democratic Republic of the Congo are subjected to the worst forms of child labor." Human Rights Watch published comments made by their deputy director of the Africa division, Ida Sawyer, in July 2022, where she said, "child labor and other serious human rights abuses in the mining sector remain widespread."
Furthermore, the ranking member on the House of Representatives Committee on Oversight and Reform, James Comer (R-KY), sent a letter to the national archives as part of a potential investigation into Hunter Biden to find out whether or not he played a part in China's purchase of a major cobalt mine from an American company. According to a New York Times article from November 2021, China owned or financed 15 out of the 19 major cobalt mines in the DRC. So, the Biden administration is looking to make a deal with a country that is known for human rights violations, but also with America's biggest adversary in the world.
Copyright 2022, WatchDogReport.org