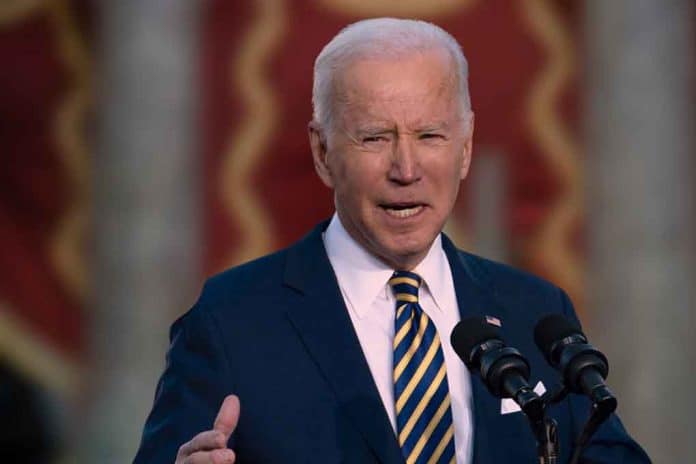 (WatchDogReport.org) – Special Counsel John Durham recently revealed that he's accusing former Secretary of State Hillary Clinton's campaign of spying on former President Donald Trump during the 2016 general election. Now, the investigation might show a possible connection to President Joe Biden and his 2020 campaign for his seat in the Oval Office.
According to Durham, tech company Neustar Information Systems allegedly mined information from Trump Tower and White House servers to gather evidence about a link between Russia-based Alfa Bank and the Trump Organization. Records show the Biden campaign paid the same technology company almost $20,000 for their accounting and compliance services in 2020. The question is: Did they also use Neustar to spy on Trump?
New:
Biden campaign paid the tech firm at center of Durham investigation

Biden's campaign is one of only two to have ever paid NEUSTAR, per FEC records. The other? Hillary Clinton's @FreeBeacon
https://t.co/3wCpn68xum

— Chuck Ross (@ChuckRossDC) February 15, 2022
Recent revelations by the special counsel led to the indictment of Clinton campaign attorney Michael Sussmann. Durham claims the lawyer lied to the FBI when he said wasn't working for any client in particular after claiming there was a connection between the Trump Organization and Alfa Bank. According to the Durham investigation, Sussmann's billing records showed he was working for presidential hopeful Hillary Clinton at the time.
In order to procure the supposed proof, Sussmann apparently hired Neustar to infiltrate specific servers and report its findings back to him once it found the info.
Perhaps not so shockingly, the Biden campaign allegedly worked with the same tech company. While there is no accusation of wrongdoing against the president or his campaign as of now, the optics of impropriety lead many to question if they went down the same road as the Clinton campaign allegedly did.
Copyright 2022, WatchDogReport.org