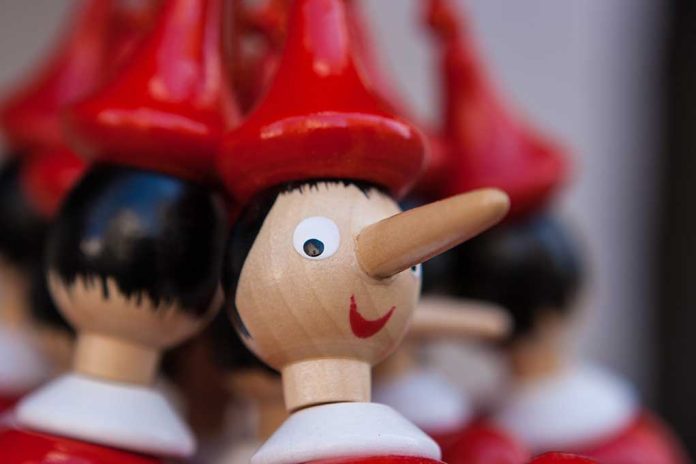 (WatchDogReport.org) – President Joe Biden is no stranger to gaffes, but he's also no stranger, it seems, to telling lies. He was caught … embellishing, for lack of a better word … his civil rights movement activities, again. He claimed to be somewhere he reportedly never was and generally made a hash of the truth … again.
Biden was a guest speaker at Ebenezer Baptist Church in Atlanta, Georgia, which was at one time pastored by the Reverend Martin Luther King, Jr. and is now headed by Senator Rafael Warnock (D-GA). He emphatically made the claim that he attended "the black church" during his days as a high school and college student, saying it is "not a joke."
Biden: "I used to go to 7:30 mass every morning in high school and then in college, before I went to the Black church. Not a joke." (Not a thing he ever did)
pic.twitter.com/1iz2AgPt26

— Greg Price (@greg_price11) January 15, 2023
The POTUS' comments were essentially a repeat of claims he made during the 2020 presidential campaign when he would tell people at his events about the times he spent at the Union Baptist Church in his hometown of Wilmington, Delaware. As the Washington Free Beacon reported back then, long-time members of that congregation could not recall him being there. The well-respected pastor at the time was Reverend Otis Herring, and the woman who spent many years as his assistant and attended the church for 39 years cast doubt on Biden's claim.
The article went on to say how Biden made claims that he was very active in the African-American community and worked at desegregating movie theaters. However, as far back as 1987, when he was making himself a larger part of the civil rights movement than he was, he was forced to admit the closest he got was when he worked at a swimming pool where the majority of the patrons were black.
Of course, these weren't his only untruths. During his bid for the 1988 Democratic Party presidential nomination, Biden was forced to admit how in his first year of law school, he was caught plagiarizing a published law review article, which ended his candidacy. That embarrassment came less than two weeks after he was called out for allegedly stealing other politicians' comments and passing them off as his own.
If he were a certain wooden puppet, his nose might just be the size of one of the giant Sequoia trees by now.
Copyright 2023, WatchDogReport.org