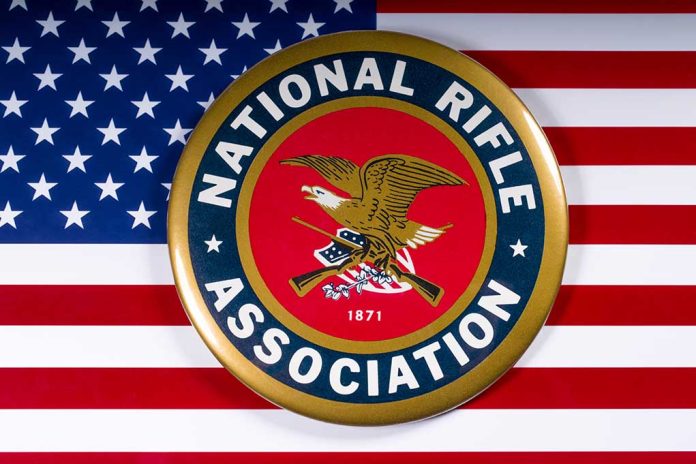 Biden Launches Slanderous Attack – NRA in the Crosshairs!
(WatchDogReport.org) – In a 2008 decision, the Supreme Court of the United States (SCOTUS) effectively struck the "militia clause" out of the Second Amendment while leaving intact the part saying the right to keep and bear arms "shall not be infringed." This has not even slowed the Democrats from using horrific acts like the elementary school shooting in Uvalde, Texas, as a way to attack this basic right that was so important to the Founding Fathers — and to further their agenda in regards to disarming American citizens. In fact, President Joe Biden has even attacked the National Rifle Association (NRA).
President Biden made an appearance on what passes for hard-hitting news and information for the Left in the 21st Century, "Jimmy Kimmel Live." He told the late-night host that the NRA has been able to bully Republicans into shooting down legislation targeting the Left's response to these tragedies. "Well, I think a lot of it's intimidation by the NRA," he said.
President Joe Biden on Wednesday blamed the lack of any progress on gun policy on intimidation by the gun lobby, and he called on voters to make it a deciding issue come November during his first in-person appearance on a late-night talk show.

— Newsmax (@newsmax) June 9, 2022
Conservative lawmakers like Rep. Tony Gonzales (R-TX), whose district includes Uvalde, are expressing their frustration with their counterparts for not taking action on the mental health aspect of the people who commit these crimes. The Liberals push back against the idea of these types of problems and tend to focus on the inanimate object instead of the person whose finger is on the trigger.
Looking back to data from before a midterm election year and President Biden's inauguration, the Violence Project, using data through 2019, found that "over 80% of master shooters were in a noticeable crisis prior to their shooting."
What do you think? Should the government focus on banning guns for everyone, or should more attention be focused on identifying potential shooters through mental screenings?
Copyright 2022, WatchDogReport.org